North Carolina has been named the State of the Year for 2020 by Business Facilities, a publication covering economic development and site selection around the country and internationally.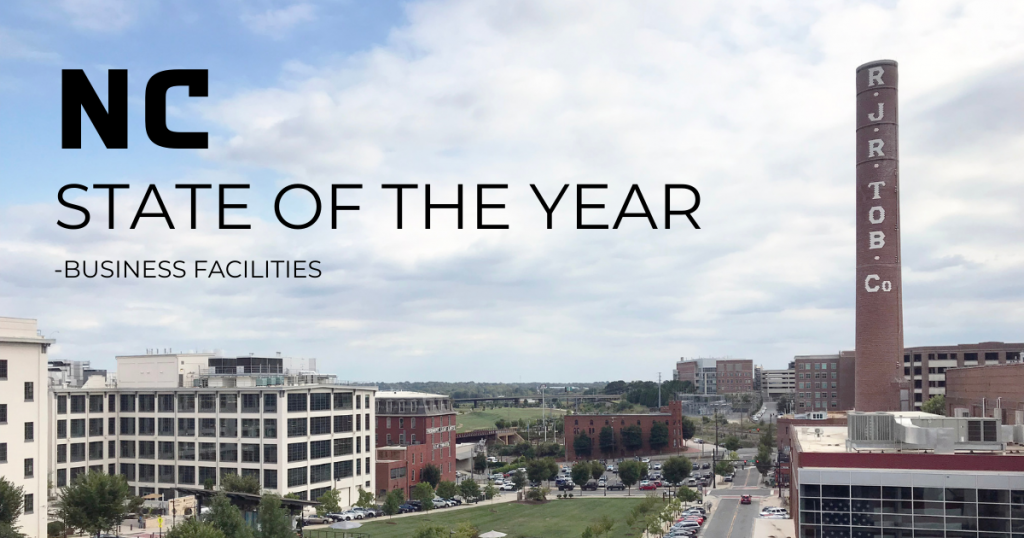 The top honor was due in part to North Carolina's high rankings in a number of Business Facilities' state rankings categories, in which NC was number 10 or above in Best Business Climate, Workforce Development, Manufacturing Employment, Foreign Direct Investment, Biotechnology, Installed Solar Power, Unmanned Aerial Systems and Fastest-Growing States (Population).
"The Tar Heel State has put down a marker that it's ready to compete for a leadership position in the emerging growth sectors of the 21st century," said Jack Rogers, Editor in Chief for Business Facilities.
Location advantages such as transportation and logistics, a skilled workforce, and higher education opportunities also contributed to the ranking.
"Regional strategies for economic growth and recruitment are paying dividends for North Carolina, and we see those results in our strong rankings such as being chosen as the State of the Year by Business Facilities," says Mark Owens, President and CEO of Greater Winston Salem, Inc. "Working together with partners across the region and state we are able to better promote the advantages of our prime location, quality of life, talent pool, and more."