Prominent business law firm Blanco Tackabery will move to downtown Winston-Salem's SENTINELCOMMMONS in mid-summer of 2021 creating a dynamic boost to the much-anticipated redevelopment project. The firm will lease approximately 23,000 SF on the Ground and Second
Floors of the complex.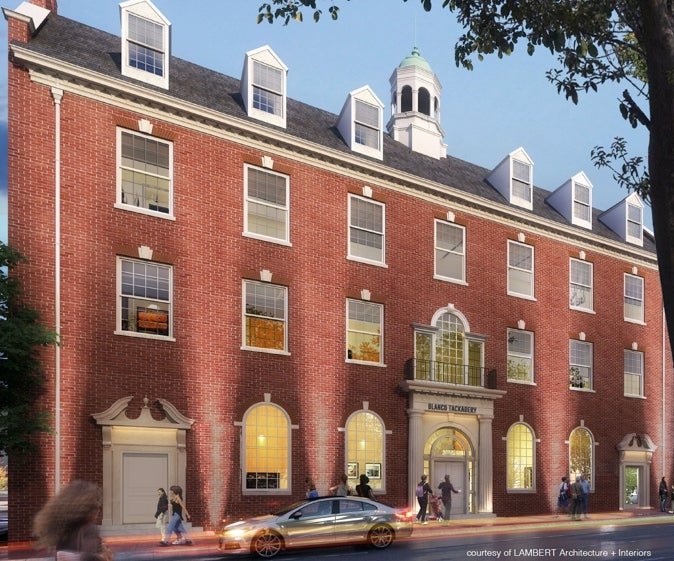 SENTINELCOMMONS is the redevelopment of the former Winston-Salem
Journal property bounded by Marshall, Fifth and Spruce Streets. The Journal remains a tenant in the complex and has been joined by others including Gemcap Development and Parks Companies. LAMBERT Architecture + Interiors is also a tenant in addition to being the designer for the overall redevelopment project and Blanco Tackabery's new offices.
George Hollodick, attorney and vice-president of Blanco Tackabery, said "We are very excited about our upcoming move. The move of the firm to downtown will allow for the firm's growth and enable Blanco Tackabery to continue to play a central role in Winston-Salem's business community."
Blanco Tackabery has 26 attorneys including practice groups that cover commercial real estate, civil litigation, estates/trusts, business law,
bankruptcy/creditor's rights, affordable housing and renewable energy development.
Blanco Tackabery's entrance and reception lobby will occupy the ground floor of the historic 1927 building at 404 N. Marshall Street. The space features restoration of the original paneled wainscot and 13-foot-tall arched windows.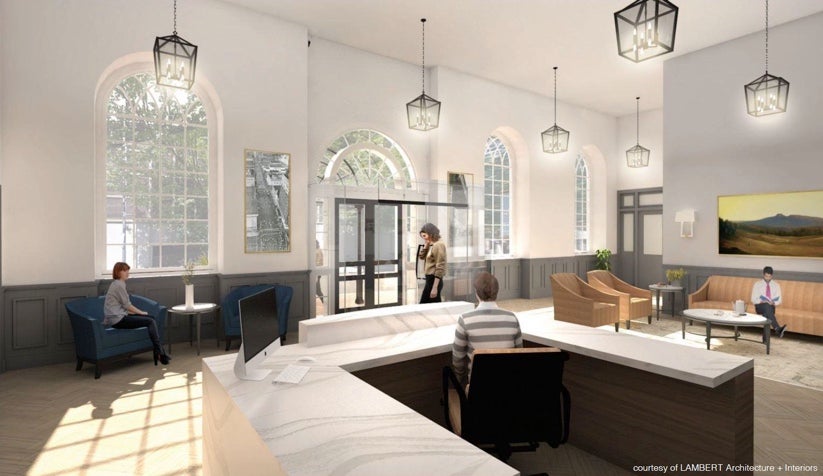 SENTINELCOMMONS is unique in its history and layout. Built for the Winston-Salem Journal as their headquarters and printing / distribution operations, the oldest portion was completed in 1927 and won the NC Chapter of the American Institute of Architects "Building of the Year" award that same year. Designed by architect Harold Macklin, the exterior was modeled on Independence Hall in Philadelphia.
Frank L. Blum Construction continues as construction manager for the redevelopment of the complex.