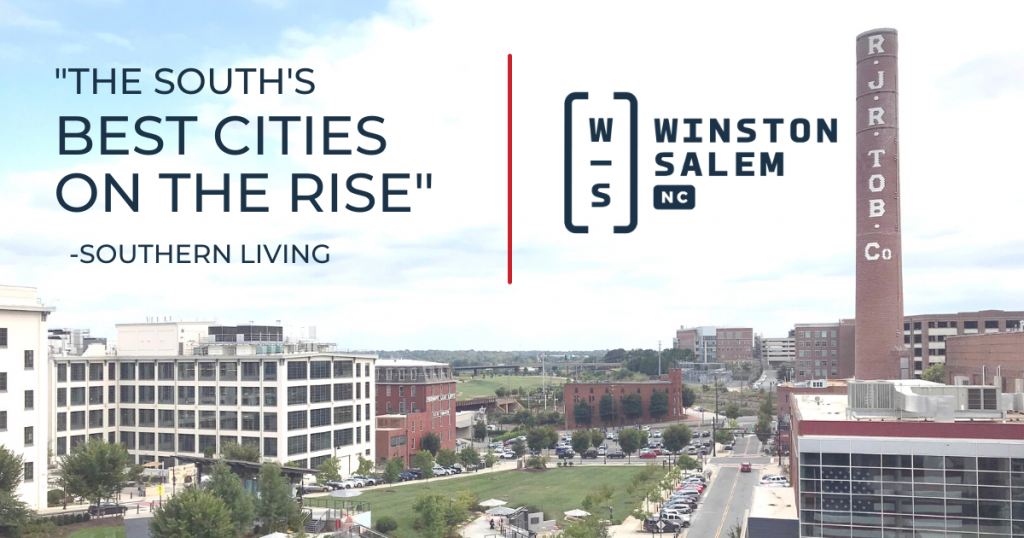 Winston-Salem is one of the South's ten best "cities on the rise" according to Southern Living magazine.
Winston-Salem's vibrant and walkable downtown, growing culinary scene, and artistic roots are a few of the reasons for this recognition.
The innovation and energy in the Innovation Quarter, spurred by downtown development, growth in tech and entrepreneurship, and higher education are also attributes that make Winston-Salem worthy of this stand-out ranking.
Winston-Salem is one of the country's top metros for positive growth in attracting talent over the last year, indeed, a city "on the rise". (McKinsey)
Winston-Salem offers the opportunities and amenities you'll find in bigger metros, yet has a lower cost of living. This mix makes an ideal location for everyone from remote workers, to startup entrepreneurs, to families seeking to relocate from more expensive cities.
Related Links: