Winston-Salem is one of the leading cities in the nation for women in tech, according to a study by Lendingtree's Magnify Money blog.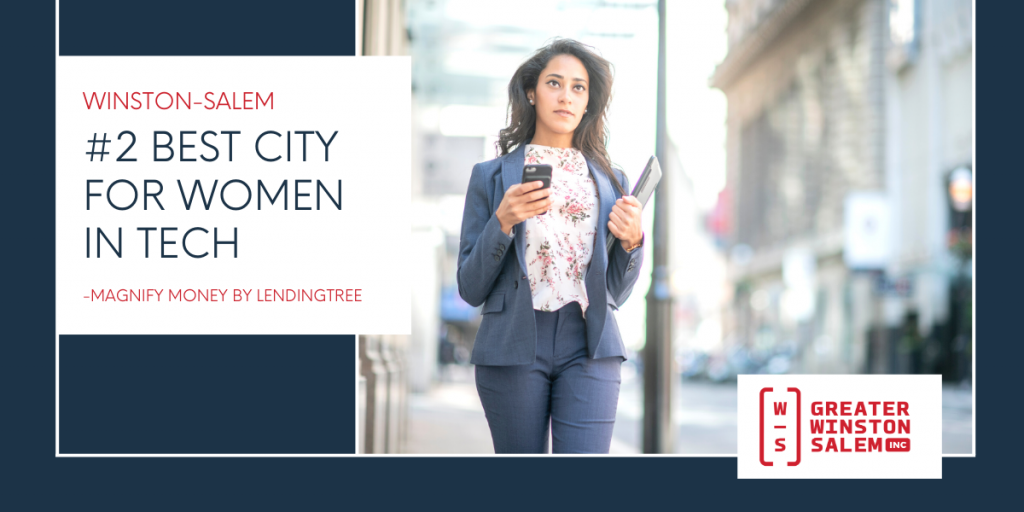 Using data from the US Census, the study examined pay equity in the nation's metro areas, as well as total available jobs and average salaries.
Women in tech make on average 102% of men's salary in Winston-Salem – the second highest pay equity rate in the nation. Women in Cape Coral, Florida, make 103% of men's salary.
According to the study, Winston-Salem offers a larger share of available jobs and higher median tech salaries overall — $70,525, compared with $48,691 in Cape Coral.
The study incorporates jobs in computer, engineering, and science occupations – representing key growing industry sectors in Winston-Salem. Healthcare and biomedical research is the leading industry here with top employers including Wake Forest Baptist Health and Novant Health.
Winston-Salem's Innovation Quarter and outsized entrepreneurial ecosystem are also bolstering an emerging tech hub.
See the study's full results here:
The Best American Tech Job Markets for Women
Related Links
Technology & High Growth Entrepreneurship