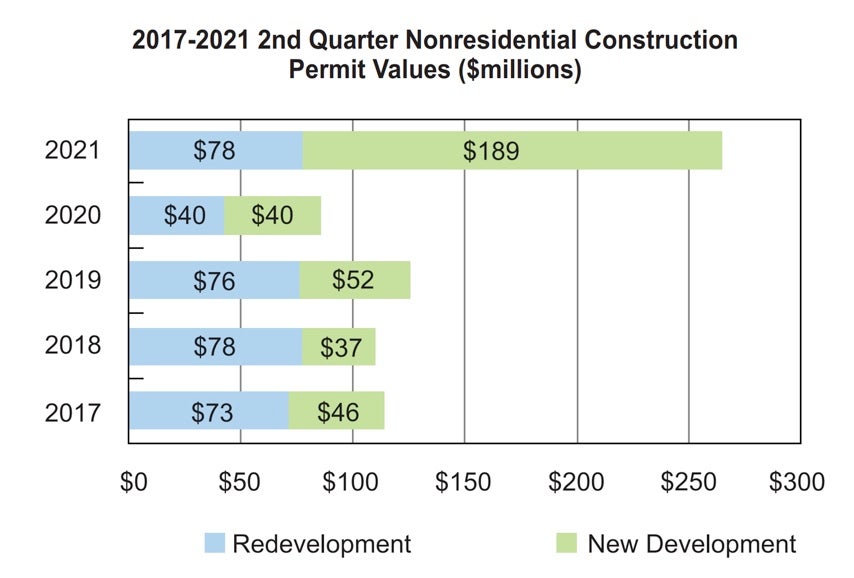 Forsyth County's nonresidential construction is hitting a record. The permitted nonresidential construction value for the 2nd quarter of 2021 ($267 million) eclipsed the previous five-year high (set in 2019) by $139 million.
The total permitted construction value ($395 million) for the quarter bested the previous 2nd quarter record by $169 million and exceeded the total permit value for all of calendar year 2014.
Development projects including the Forsyth County Courthouse and campus improvements at both Wake Forest Baptist Health and Forsyth Medical Center are included in the quarter's total construction value.
Source: Forsyth County Planning and Development Services