Building Momentum in Winston-Salem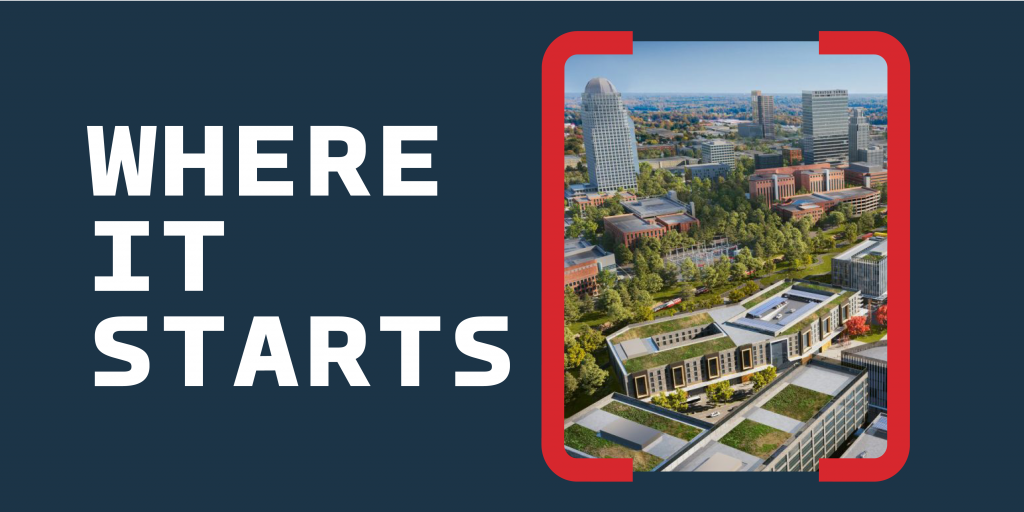 Company expansions, visionary new plans for growth, entrepreneurial initiatives, internship opportunities, and more are driving Winston-Salem's progress this quarter.
Indicators have predicted that the pandemic, and the desire for a more balanced lifestyle, would lead to a boom in demand for mid-sized cities like Winston-Salem. We are seeing that interest grow in real-time as we gain an increasing pipeline of new projects and investment.
We are prepared to succeed.
At the same moment that economic development decisions and interest have peaked now that more companies are moving beyond pandemic-related delays, our community has more to offer than ever before.
Visionary plans including the Innovation Quarter's Phase II, new developments at Whitaker Park, and investments at Smith Reynolds Airport are perfectly aligned with our strategies to draw industries and talent to our community.
Our focus on creating a hub of startup growth is making strides with the announcements of the Winston-Salem Partners Roundtable Fund, and grants and programming from partners like Agile City, Flywheel, Nordic AMPlify, and more.
Energy is in the air.
This progress coincides with a shift back towards a more normal lifestyle for many as vaccine rates increase. Some of us are able to meet a colleague in person that we've only ever seen on Zoom, or revisit one of our favorite restaurants when we've been accustomed to ordering it to-go. Let's savor those places and spaces again – staying committed to buying local at old favorites and new shops and restaurants that are even now opening their doors for the first time. We are ready to thrive.
This is where it starts.