Wake Forest University Senior Anna Lummus to Implement Research Project on Retaining College Students after Graduation
Greater Winston-Salem, Inc. welcomes intern Anna Lummus, a Wake Forest University senior, for a special project on talent retention. Anna will complete research on college students' perceptions of Winston-Salem and Forsyth County as a place to locate and use the findings to make recommendations for a college student retention plan.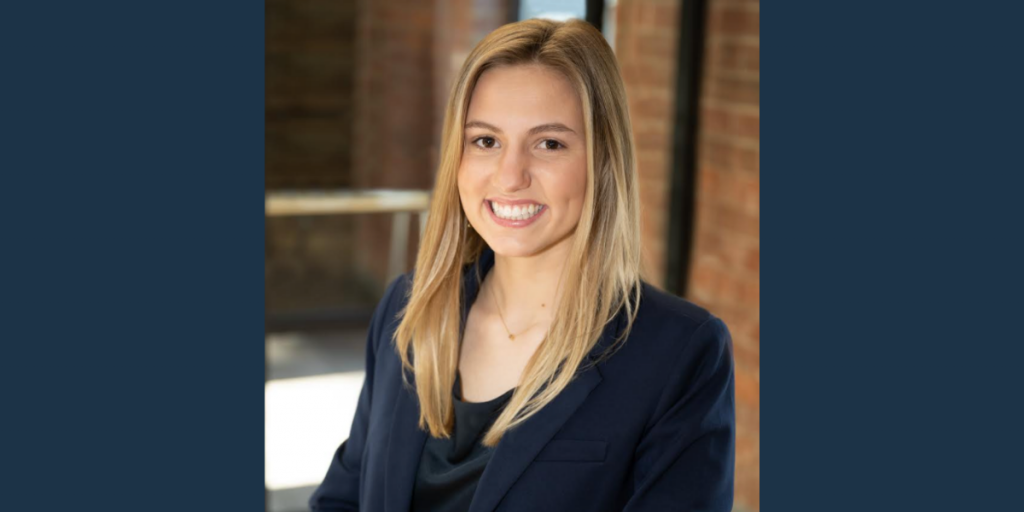 Anna is a native of Anderson, SC, and is a History and Communication double major and a political science minor at Wake Forest. During her time in Winston-Salem, she has become involved with many activities and organizations both on and off campus. She serves as the Director of New Member Experience for her sorority and helps manage social media marketing for two local businesses, F45 Training and Sunshine Beverages.
Anna says that becoming involved in her community has made it feel like home. "Winston-Salem has proven to be so much more than just a college town, it has truly become my home over these past four years."
Anna's work at Greater Winston-Salem, Inc. will explore how college students feel about living in Winston-Salem, and what factors may influence their decisions about remaining here after graduation.
Retaining talent is a critical factor in developing the workforce pipeline and growing the economy. It meets the dual needs of both employers and residents in communities – talent availability is one of the most important factors in location decisions by companies while availability of jobs is one of the most important factors in the location decisions of millennials and Gen Z.
"Reinforcing the talent pipeline is a high-priority initiative in our efforts to meet our current goals for Winston-Salem and Forsyth County's growth", says Mark Owens, President and CEO. "We already know we have exceptional talent in our world-class two- and four-year local institutions. As we welcome these students into our community for higher education opportunities, we want them to know they can find success here after graduation."
Talent retention and attraction of both college students and young professionals is an initiative area informed by Greater Winston-Salem, Inc's 2030 vision – to be a top mid-sized city for economic growth, to be a more equitable community, and to be the best place to raise a family.  
With more than 18,000 undergraduate students enrolled in local colleges and universities, there is great opportunity to increase post-graduation retention rates and add more graduates to the local workforce.
Anna's project will utilize findings from her research surveys to inform a comprehensive plan for student retention. Additional factors like research into Gen Z's preferences for where to live and work, and what factors are most important in making location decisions, will also be incorporated.
Greater Winston-Salem, Inc has already implemented a talent attraction and livability campaign that has been activated in several large metros and peer markets throughout the country. Its goal is to raise awareness about the advantages of living in Winston-Salem including its cultural amenities, low cost of living, and innovative atmosphere. Targeted efforts into college student retention will complement these efforts.