The Minority Business Enterprise (MBE) Grant fund is now open for applications for the 2021 round of funding. The MBE Grant fund launched last year with the goal of assisting Black and Latinx-owned small businesses in Winston-Salem and Forsyth County with COVID-19 recovery. The fund provides businesses with up to $25,000 and is focused on improving business success, job retention, and job creation.
The application window for the 2021 grant cycle is October 8-November 12, 2021.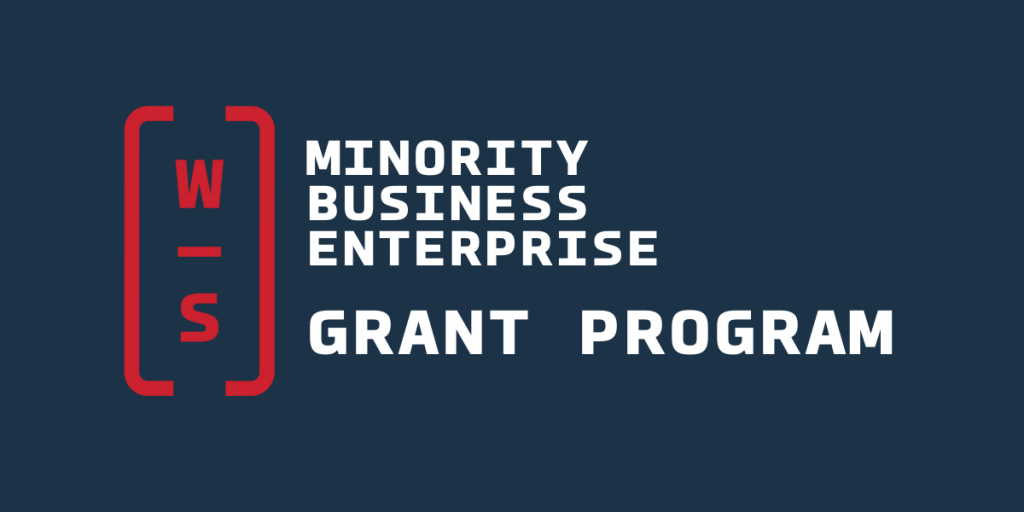 Businesses must be located in Forsyth County and in operation as of January 1st, 2021 to qualify. Businesses with 1-25 full-time employees and under $1 million in gross annual sales are eligible, to ensure effective impact to small and local businesses.
The MBE Grant program is managed by the Entrepreneurial Advisory Committee, consisting of Black and Latinx business leaders in Forsyth County. This committee will review applications, provide technical assistance, and determine grant recipients.
Committee member Bill McClain says the grant provides an equitable resource to local entrepreneurs whose businesses have been affected by COVID-19. "With the MBE Grant program, our community is stepping up to support local minority entrepreneurs and funding the belief that their business success makes a great positive impact across the community. In addition to providing financial grants, the MBE Grant program also helps business owners tap into other resources that can help them grow their business and create and retain jobs. We've seen through the first cohort that this grant is successful in meeting those goals."
Ja'Net Adams is a financial literacy consultant and owner of EMACK Consulting. She says the grant she received in 2020 helped her to reach more clients. "With funding from the MBE Grant, I was able to hire an assistant and also increase my advertising to raise awareness for my company. The grant helped me grow my business, allowing me to share financial planning and advice with even more people around the world."
In late 2020, 21 businesses received a total of $229,000 in the initial launch of the grant program. A total of $1.2 million has been pledged to the fund to-date.
Greater Winston-Salem, Inc. provides the grant program with financial oversight and organizational structure. President and CEO Mark Owens says, "investing equitably into local businesses is one of the best ways to fuel our economic recovery from the pandemic. By offering minority business enterprises a local funding source, our community is giving local entrepreneurs a resource that many other communities don't offer – and we will all reap the benefits of that by fueling a thriving small business ecosystem."
Current donors include Allegacy Federal Credit Union, Atrium Health Wake Forest Baptist, The Budd Group, Alan and Lisa Caldwell, Cook Medical, Duke Energy, Flow Automotive, Flow Lexus, Front Street Capital, Drew and Kelley Hancock, Javara, Modern Automotive, L. David Mounts, David Neill, Novant Health, the Prim Family Foundation, Reynolds American, Ben C. Sutton, Jr., the Truist Charitable Fund, Claire and Randall Tuttle, Wake Forest University, Wells Fargo (Business) and the Wells Fargo Foundation, John Whitaker, and the Whitaker Park Development Authority.
Application forms and instructions are available in English and Spanish.
Los formularios de solicitud y las instrucciones están disponibles en inglés y español.