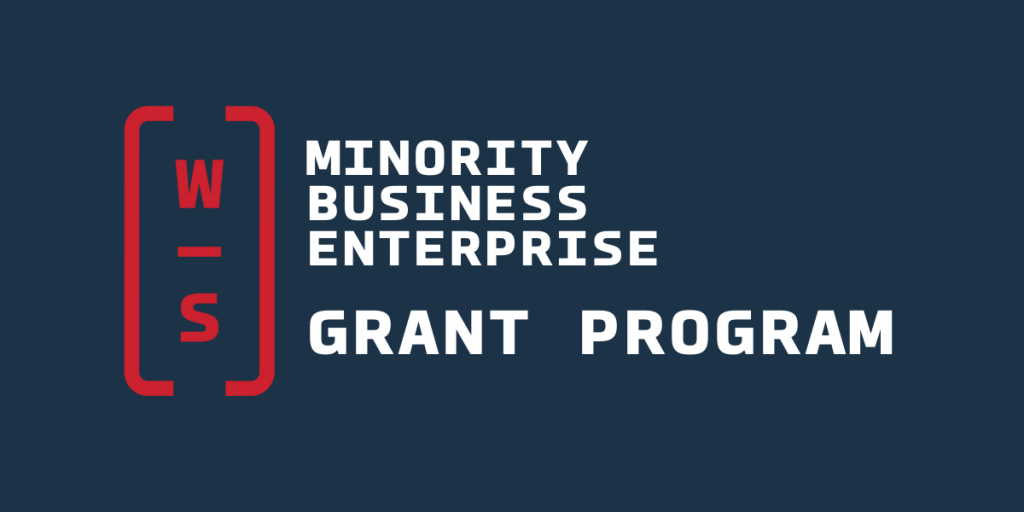 The Entrepreneurial Advisory Committee has awarded 17 businesses a total of $219,715 in the 2021 grant cycle for the Minority Business Enterprise Grants.
Applicants could apply for funding up to $25,000, with actual award amounts based on the applicant's requested amount and proposed use of funds. The MBE Grant fund, which launched in 2020, will allocate a total of $1.2 million over 5 years to promote sustained economic recovery and job retention for Black and Latinx-Owned small businesses in Winston-Salem and Forsyth County.
You are invited to meet the recipients at a virtual celebration that will stream on Facebook Live on January 13th at 4:00pm.
The 2021 grant recipients are as follows:
Arena Total Image Centre
Bailey Preschool
The Breathing Room
Creando Familias Felices
Design Edge
design+ by CassandraMichelle, Inc.
Dignity Justified, LLC
Dove InnerCity Notary LLC
Generations Preschool & Childcare, Inc.
Home Again Senior Living Communities
Innovation Healthcare Solutions Enterprise
Jazmine Tienda Mexicana, Inc.
Nu Dimensions Hair Studio, Inc.
Sherman's Drop In, Inc.
Simply Soul, LLC
Support Systems of Forsyth County Transportation LLC
Total Enterprise Majorel, LLC
The grants can be used for general operations including payroll and rent, or for other expenses such as equipment or technology investments. Some businesses plan to use the grant to fund expansions, new certifications, or to bring on new staff.
"The MBE Grants fuel the success of local minority-owned businesses, which creates a positive impact throughout the community. These businesses are better able to retain employees and create new jobs. They are also better able to serve their clients, and in some cases expand operations. This means opening up more spots for childcare, enhancing therapeutic or wellness services, offering professional services, and much more," says Lorena Muñoz-Holladay, co-chair of the Entrepreneurial Advisory Committee.
"Small and minority-owned businesses have been impacted significantly by the pandemic. The MBE grants are a blessing to some small businesses that may not have been able to access other means of pandemic relief funding. It is a great advantage that Winston-Salem and Forsyth County have a local means of providing support. Thanks to the diligent work of the Entrepreneurial Advisory Committee, Greater Winston-Salem, Inc. and our donors we are proud to award grants again this year," says Bill McClain, also a co-chair of the Entrepreneurial Advisory Committee.
"Through the MBE Grant program, our community is investing in the equitable economic recovery of the pandemic. With a sustained grant cycle planned over 5 years, we can ensure that support continues to meet the evolving needs of businesses over time. As we continue to fund business success the overall impact will grow," says Mark Owens, President and CEO of Greater Winston-Salem, Inc.
The MBE grant program is managed by the Entrepreneurial Advisory Committee, consisting of Black and Latinx business leaders in Forsyth County. Greater Winston-Salem, Inc. provides the grant program with financial oversight and organizational structure.
Current donors include Allegacy Federal Credit Union, Atrium Health Wake Forest Baptist, The Budd Group, Alan and Lisa Caldwell, Cook Medical, Duke Energy, Flow Automotive, Flow Lexus, Front Street Capital, Drew and Kelley Hancock, Javara, Modern Automotive, L. David Mounts, David Neill, Novant Health, the Prim Family Foundation, Reynolds American, Ben C. Sutton, Jr., the Truist Charitable Fund, Claire and Randall Tuttle, Wake Forest University, Wells Fargo (Business) and the Wells Fargo Foundation, John Whitaker, and the Whitaker Park Development Authority.