The Phi Theta Kappa National Honor Society has awarded Dr. Janet Spriggs, President of Forsyth Tech, with the Paragon President Award. The award recognizes college presidents for outstanding support of student success. Only 20 are awarded each year out of 426 eligible candidates.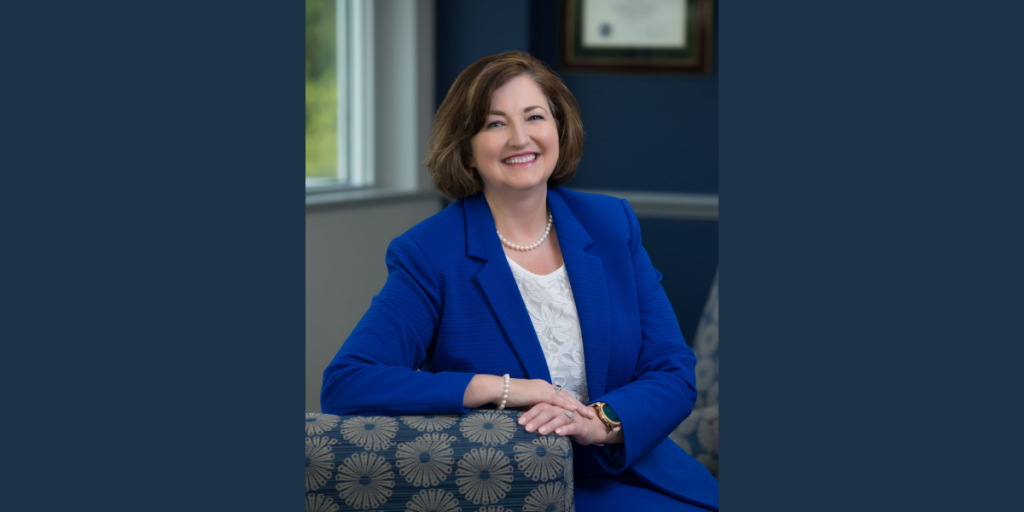 The award has been granted to Dr. Spriggs for her work to mentor and develop student leaders through the exceptional and unfamiliar circumstances of the last several semesters. From racial and political unrest to a global pandemic, community colleges were and are often at the forefront of working to build equity in a community as well as address immediate needs.
"I am so incredibly honored to have been nominated by our fantastic students for this award. Forsyth Tech is a place of promise for all students, no matter their background. That is what I have centered my presidency on: our student's success," said Spriggs.
The nomination also highlighted Dr. Spriggs' work to support student success initiatives leading to stronger pathways to completion, transfer, and employment. Each of these metrics of success is critical to students at Forsyth Tech when it comes to building a better, more socio-economically balanced future for themselves – and for our community.
"These college presidents have students-first leadership styles and have made it a priority to keep students engaged throughout the pandemic," says Phi Theta Kappa President and CEO Dr. Lynn Tincher-Ladner. "Their nomination is evidence of the gratitude their PTK students feel for supporting them and students like them—even during the most difficult times."
Dr. Spriggs will be honored at the Phi Theta Kappa Annual Convention in April in Denver, Colorado, where the guest speaker will be Dr. Moogega Cooper, engineer of the Mars Rover Perseverance.  
Related Links