Forsyth Tech, along with partners at UNC Greensboro, Genome Insights and the Veteran's Farm of NC and the NC Farmer Veteran Community are one of sixteen member teams to receive funding to accelerate bioindustrial manufacturing in the United States.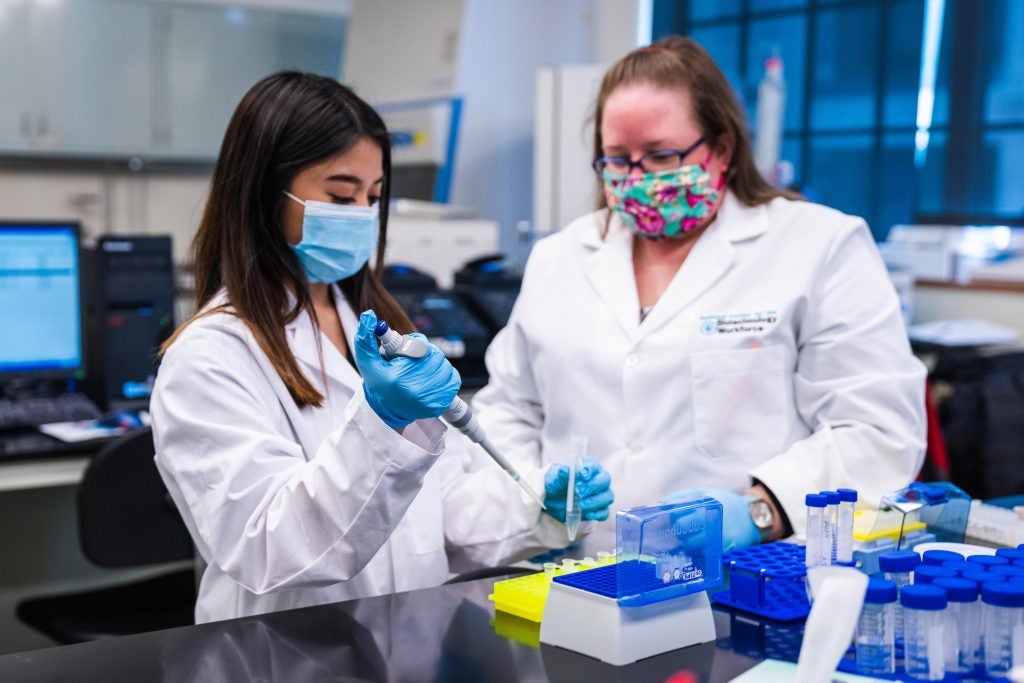 Bioindustrial manufacturing uses living organisms such as bacteria, yeast, and algae, to make new products or replacements for current products that are more sustainable and environmentally friendly than current processes. By propelling new biotechnology products from the lab to the commercial market, BioMADE, the Bioindustrial Manufacturing and Design Ecosystem, and its members strengthen American competitiveness and create a more robust and resilient supply chain. BioMADE is also building a diverse and globally competitive STEM workforce to ensure the workforce is prepared and ready to fill new jobs.
Forsyth Tech's member team will focus on nanobiotechnology to inspire the next generation of the skilled biomanufacturing workforce. The program will inspire students to learn about leveraging microbes in bioindustrial manufacturing by putting cutting-edge nanobiotechnologies like hand-held DNA sequencers and scanning electron microscopes into classrooms.
"We're extremely pleased to announce these projects, which represent all areas of our mission," said Douglas Friedman, BioMADE CEO. "These cutting-edge projects will create new bio-based chemicals, demonstrate the feasibility and benefits of bioindustrial manufacturing, enhance the ability of the biomanufacturing community to work together, and train the workforce of the future."
Forsyth Tech will see the greatest impact from this funding at our vibrant laboratory facility in Winston-Salem's Innovation Quarter. "We are honored to be among the member teams selected to receive funding," said Russ Read, Exec Dir, National Center for the Biotechnology Workforce at Forsyth Tech. "We can't wait to see the impact this will have on our students as we ensure they are workforce-ready."
Related Links