Greater Winston-Salem, Inc. is announcing a new event series that celebrates and educates the entrepreneurial ecosystem, bringing founders and collaborators together to create new connections that drive innovative ideas forward. The Founders Forum will feature a founder's keynote, startup spotlight, and more during a series of events throughout the year. The Founders Forum is presented by title sponsor, Flow Automotive. The series kicks off in April with a keynote by Jennifer Byrne, CEO of Javara Research.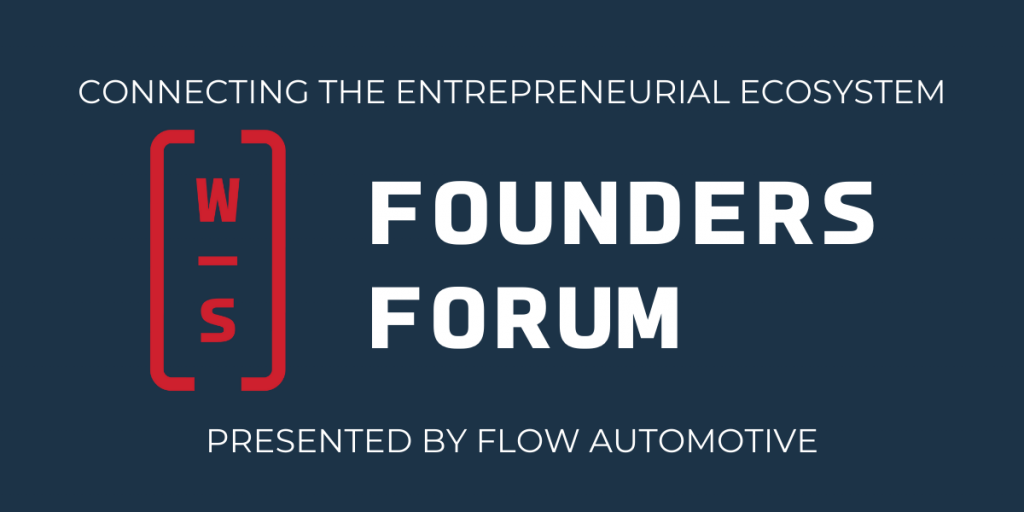 Founders Forum Presented by Flow Automotive
April 7 | 5:00-7:00pm | 500 West Fifth Street
Founder's Keynote: Jennifer Byrne, Javara Research
In Winston-Salem, a robust and collaborative entrepreneurial ecosystem fuels startup success from ideation to full-scale growth. Over 30 entrepreneurial support organizations work together to offer business coaching, mentoring, coworking space, access to capital, and much more – making Winston-Salem one of the best cities nationwide to start and grow a business. (WalletHub 2019, ZenBusiness 2020)
The goal of the Founders Forum is to offer a setting where entrepreneurs can make connections to the individual resources they need. "Winston-Salem has one of the strongest startup communities in the Southeast, in part because it is easy for founders to plug in to resources here," says Mark Owens, President and CEO of Greater Winston-Salem, Inc. "We have the network in place – and now with the Founders Forum we have a platform for people to create meaningful connections within the network and leverage opportunities to grow their businesses."
In addition to robust entrepreneurial programming and networking, each Founders Forum event offers guests complimentary beverages plus the option to purchase dinner from an on-site food truck.
Events are free to attend. Upcoming 2022 Founders Forum event dates are tentatively scheduled for May 26, June 16, August 25, October 20, and November 17.