North Carolina tops Site Selection Magazine's Prosperity Cup Awards for the second year in a row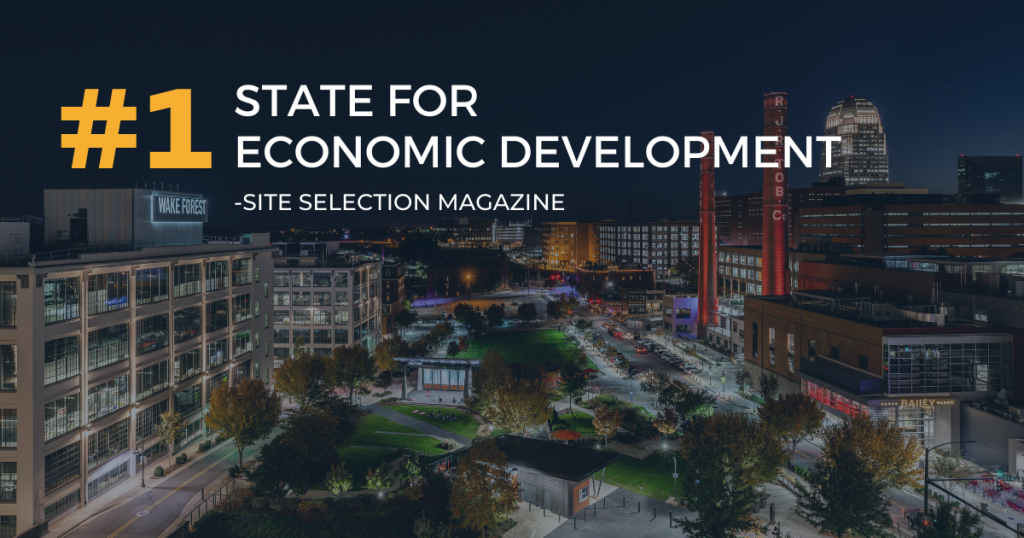 North Carolina has been named the top state for economic development in Site Selection Magazine's 2022 Prosperity Cup Awards, which recognizes state-level economic development agency success. The awards index considers capital investment project activity and other criteria from the previous calendar year.
North Carolina has also ranked #1 in Site Selection's rankings for Top Business Climate in 2020 (tied with Georgia) and in 2021.
In Forsyth County, location and expansion projects garnered more than 500 new jobs and $296 million dollars of new capital investment since the beginning of 2021.
Across the state, projects throughout the Carolina Core in manufacturing, aviation, the automotive industry, and more brought the state's cumulative total to more than $10 billion of investment.
North Carolina's assets in the biotech industry were also noted as the state continues to be known as a "prized biotech destination." In Winston-Salem, the Innovation Quarter, the Wake Forest Institute for Regenerative Medicine, and the RegenMed Development Organization (ReMDO) drive the growth and recruitment of biotech companies and talent.
Greater Winston-Salem, Inc. collaborates with partners including the Carolina Core, Piedmont Triad Partnership, and the Economic Development Partnership of NC on creating a strong business climate in Winston-Salem and Forsyth County and across the state to create a climate in which all companies can thrive.
Related Links