The Winston-Salem Partners Roundtable (WSPR) Fund, a Winston-Salem based angel group with over 70 members, has closed two new investments bringing its total investment to $1.04 million since launching in July 2021.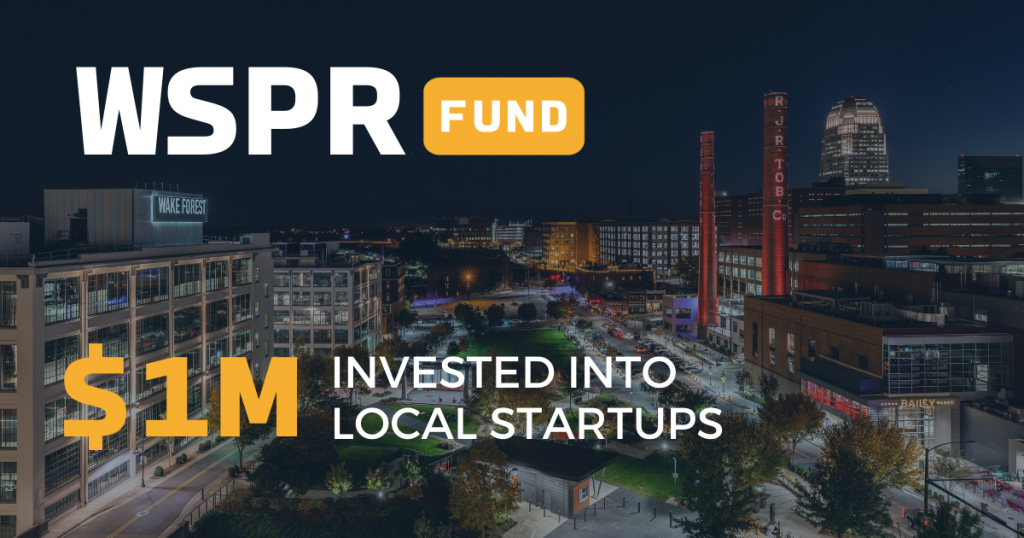 DHN Solutions, a digital health company, and Jenni Earle, a consumer goods company, join WSPR as its fifth and sixth portfolio companies. The WSPR Fund has also invested in BEAM Dynamics, Nvolve, Smoodi, and Village Juice & Kitchen.
Dr. David Miller, Co-Founder of DHN Solutions, says the investment will allow the company to expand its digital health products and benefit more patients. "In a peer-reviewed clinical trial, DHN Solution's mPATH™ program doubled the number of people who got screened for cancer, saving lives. But up until now, mPATH™ has lived within the walls of Wake Forest University School of Medicine. WSPR's investment gave us the capital we needed to transfer mPATH™ from the research setting to our cloud-based environment where we can make it available to other healthcare organizations."
Increasing access to capital for local startups is a key component of Greater Winston-Salem, Inc.'s economic development efforts, which include Technology and High Growth Entrepreneurship as a top industry sector for growth. WSPR LLC was launched in 2021 by general partners Steve Lineberger, Hal Eason, and Todd Johnson with the operational support of and collaboration with Greater Winston-Salem, Inc.
"We are excited to reach this milestone of $1 million invested through the WSPR Fund into local startups," says Mark Owens, President and CEO of Greater Winston-Salem, Inc. "Winston-Salem has strategically developed an ecosystem focused on developing and attracting startups. We know that providing access to capital is critical to the entrepreneurial ecosystem – and the WSPR Fund helps fill that need."
The WSPR Fund accepts applications from early-stage companies seeking funding on an ongoing basis.
About the Startups:
Co-Founders: Dave Miller, MD, MS, Ajay Dharod, MD
DHN Solutions increases healthcare quality and efficiency by empowering patients to manage their care. The company's flagship product is mPATH™, a cloud-based digital health navigator that identifies individuals who need a preventive service, educates them about their options, and connects them with care.
Founder: Jenni Earle Hopkins
Jenni Earle is a Consumer Goods Brand created to inspire authenticity and encourage bravery and adventure for the wearer. The artisan small-batch products are made in Winston-Salem, NC with regionally grown cotton. Their foundational products are mantra-based bandanas. The company was started by Jenni Earle Hopkins who was inspired by the love of her grandfather who always carried a bandana in his pocket and her belief that we are the best version of ourselves when we act from a place of bravery and authenticity.