A major infrastructure project improving connectivity in Forsyth County marks a milestone with the opening of a section of the Winston-Salem Northern Beltway/Future Interstate 74 project.
A ribbon cutting commemorated the opening of the 6.9-mile section of the Eastern Loop of the beltway from U.S. 311 to University Parkway. With this new section complete, travelers can now use the beltway from Salem Parkway to University Parkway.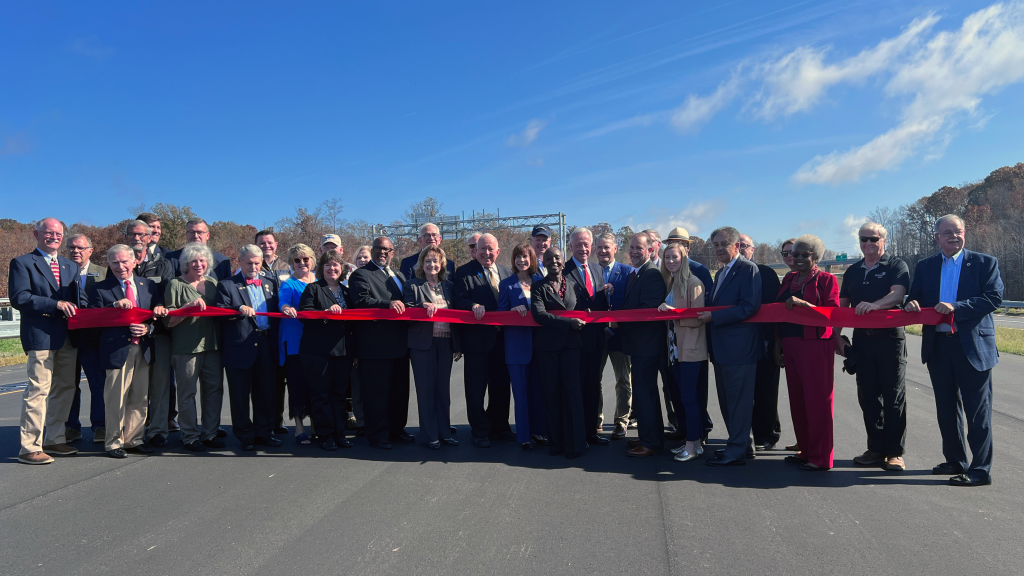 NCDOT Secretary Eric Boyette and N.C. Board of Transportation Vice Chairman and Division 9 Board Member Andrew Perkins, Jr. both spoke along with other distinguished guests.
"Today, we celebrate a real milestone for transportation and our vision for a connected transportation network for the people of the Piedmont Triad and all of North Carolina," said Boyette.
The entire 17.1-mile Eastern Loop on the Future I-74 corridor spans from U.S. 52 to I-74. The beltway project is expected to reduce traffic congestion by diverting traffic from U.S. 52, improve safety and mobility, and increase commerce in the area. The entire eastern section is anticipated to be complete by the fall of 2026.
Mark Owens, President and CEO of Greater Winston-Salem, Inc. says "the I-74 Beltway is integral to Forsyth County's growth. It gives us an even better competitive advantage by improving transportation and logistics options for companies. Forsyth County is already in a prime location on the East Coast within 650 miles of half of the US population. This historic project, on the heels of the renovation of Salem Parkway, is proof-positive to companies looking to invest that their transportation needs will be met here." 
NCDOT also recently announced the awarding of an additional $126 million contract to Flatiron Construction, Inc. for the construction of one of the final sections of Future I-74, from U.S. 311 to I-40.
Related Links