A location announcement released this week – Nelipak Healthcare Packaging – caps off a 4th quarter full of positive momentum for Winston-Salem and Forsyth County. We are excited to celebrate the milestones of 2022 as we carry our momentum forward!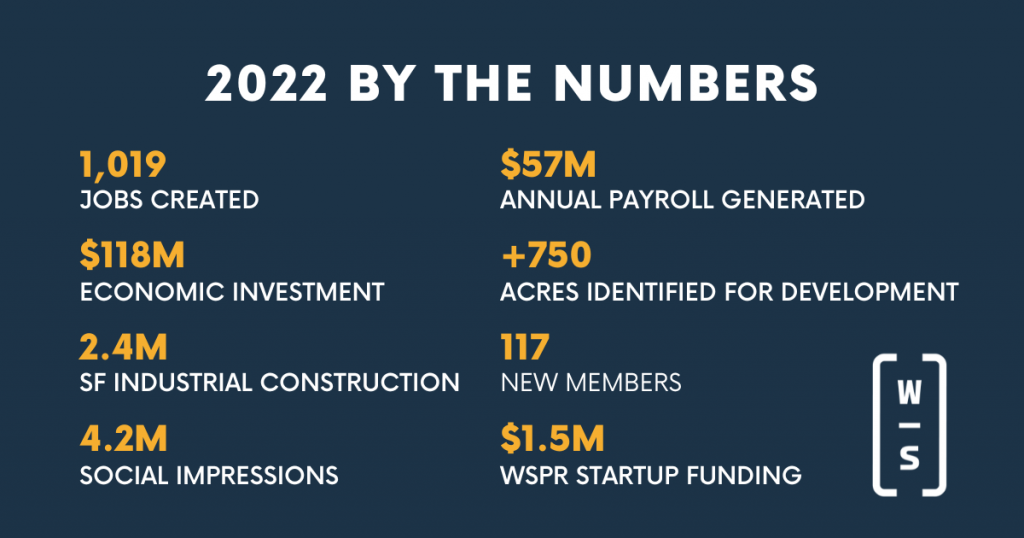 This year we have seen economic growth through projects that have generated over 1,000 new jobs, $118 million in investment, and added $57 million in annual payroll. These projects signify workforce opportunities for our residents and growth in our target industry sectors including manufacturing, food and beverage processing, life sciences, and more.
Our plans to meet our 2030 Vision are well underway with efforts in economic development, talent and workforce, entrepreneurship, and more – while we continue to cultivate local business prosperity. At the State of the Economy this quarter, we announced a new data tool – Community Insights – that we will use to track our progress in reaching our 2030 Vision and beyond. Using this tool, you can find insights on our demographics, workforce, and economy, and compare to peer metros in the Southeast.
Our Q4 Report includes a comprehensive year-in-review of economic, talent, and business development efforts and our opportunities ahead. Our wins this year were accomplished together with our community, members, and partners working in tandem. Thank you for your support this year. We are energized by the momentum we are carrying forward toward another successful year in 2023.
Quarterly Report Sponsor: Linville Team Partners
Related Links