Greater Winston-Salem, Inc., Winston Starts, and Flywheel to Host US Discovery Tour for 14 Companies in June
The Nordic AMPlify program, an accelerator for Nordic digital healthcare and medtech startups, is announcing its third cohort of 14 companies. Nordic AMPlify is a partnership between Trade Promotion Offices (TPOs) in Denmark, Finland, Iceland, Norway, and Sweden, Winston-Salem startup support organizations Greater Winston-Salem, Inc., Winston Starts, and Flywheel Coworking, and healthcare focused venture capital fund FCA Venture Partners. The program helps facilitate accelerated entry into the US healthcare market for promising innovations being developed in Nordic countries.
The Nordic AMPlify team is excited to welcome the 2023 cohort: 
 Adusso Ltd. 
Appsens AS 
BrainCare Oy 
Datapult ApS 
DoMore Diagnostics AS 
Elypta AB 
gMendel ApS 
HoloCare AS
iSTOC Oy
Multi4 Medical AB
Nordverse Medical Solutions ehf/Prescriby
PulseOn Oy
SpinChip Diagnostics AS
Stardots AB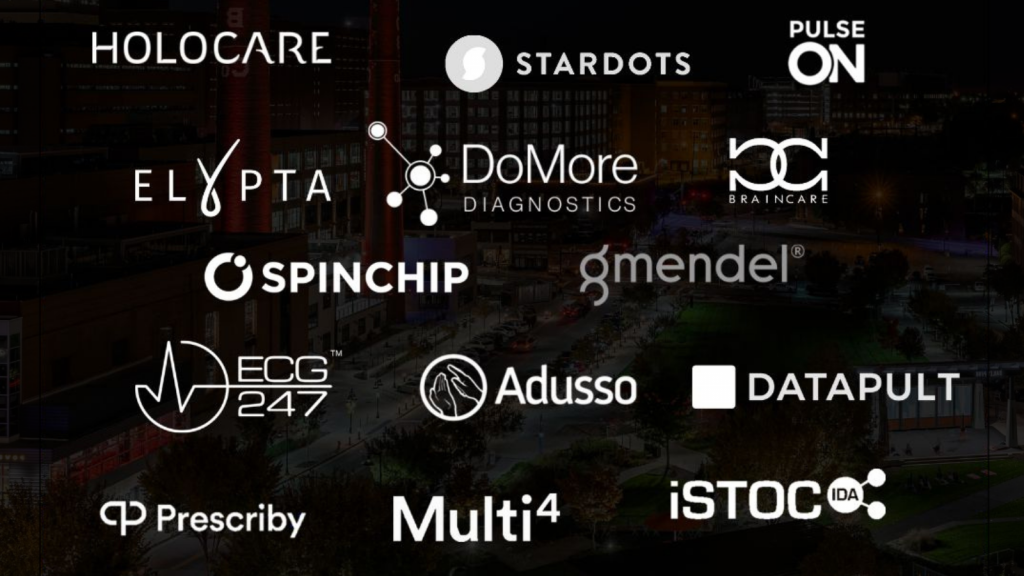 The Nordic AMPlify cohort is comprised of scalable, growing companies primarily developing SaaS and/ or diagnostic or treatment products that offer provider-focused solutions and improve patient care and outcomes. 
"The Nordic region is a hotbed for healthcare innovation, with new solutions and discoveries being generated from smaller and independent companies," says Claudia Hidou, Head of Life Science & Healthcare Americas for Business Sweden. "Nordic AMPlify creates a realistic pathway of learning and co-development to enable companies to establish operations in the US: the world's largest healthcare market."
Companies accepted into Nordic AMPlify will complete a targeted virtual curriculum facilitated by prominent experts, and be guided by North Carolina-based mentors, prior to visiting Winston-Salem for a US Discovery Tour in June 2023.
The week-long Discovery Tour includes instructional time, one-on-one mentor sessions, and interactions with healthcare systems including Atrium Health Wake Forest Baptist and the Innovation Quarter, Novant Health, WakeMed and more. The event concludes with a Pitch Night in which the cohort companies present their innovations to investors and healthcare stakeholders.
"As a worldwide destination for biotech and regenerative medicine science, Winston-Salem is a natural landing spot for the Nordic AMPlify program. We also have an affordable business market and a strong entrepreneurial support network already in place for Nordic AMPlify companies to plug into immediately upon arrival. These factors give Nordic AMPlify companies the highest possible potential to succeed in locating in the US," says Laura Lee, Senior Vice President for Economic Development for Greater Winston-Salem, Inc. 
"In our partnership with Nordic AMPlify, we have been able to use existing synergies with healthcare providers, innovators, investors, and other experts to build an expansive mentor and advisor network of more than 50 individuals. These subject matter experts are available every step of the way to help companies adapt their business model to the US market," says Steve Lineberger, a board member of Winston Starts.
Nordic AMPlify is a one-of-a-kind international collaboration encouraging both startup growth, and foreign direct investment in Winston-Salem and across North Carolina. Since the program launched in 2020 it has graduated two cohorts and has spurred interest from cohort and other Nordic companies in locating and investing here. Both cohorts participated in the first Discovery Tour in May 2022. 
Related Links