Greater Winston-Salem, Inc. is being recognized for outstanding efforts in marketing Winston-Salem to talent nationwide. GWSI received a Communications Excellence Award for our 2022 talent attraction advertising from CACCE, the Carolinas Association of Chamber of Commerce Executives. The Communications Excellence Awards recognize outstanding communications efforts by Chambers of Commerce in North Carolina and South Carolina.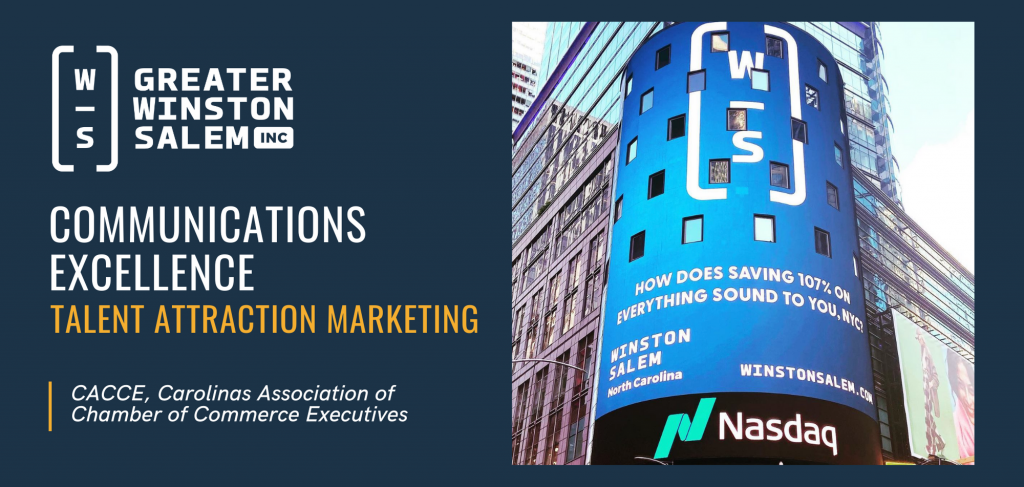 Talent attraction and awareness are primary components of our 2030 Vision and Strategic Plan as we seek to grow investment and generate job opportunities that benefit our community and our members. Along with economic development, education, and workforce efforts, our organization also promotes Winston-Salem to talent nationwide. In 2022, our talent attraction advertising included comprehensive social media campaigns in target markets along with a unique opportunity to promote Winston-Salem on the iconic Nasdaq billboard in Times Square. This campaign is being recognized as the winning advertising and marketing effort among chambers of commerce with more than 700 members across two states.
"Raising awareness about Winston-Salem on a national scale and attracting talent are critical to our goals for economic growth," says Mark Owens, President and CEO. "We are honored to receive this award from CACCE, which shows that our strategy is working and our talented team is among the best in our industry for producing outstanding work that achieves results."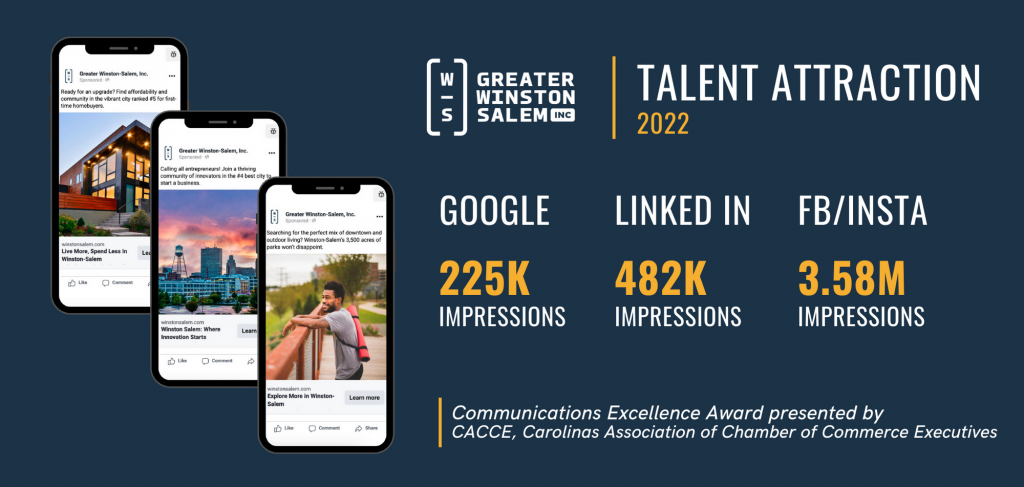 On Facebook and Instagram, the campaign featured engaging ads touting the advantages of living in our vibrant, mid-sized city: its low cost of living, affordable housing, walkable downtown, and innovative and entrepreneurial atmosphere. On LinkedIn, our messaging promoted target sectors including entrepreneurship and life sciences. Our efforts were supported by the economic development marketing firm DCI, Development Counselors International.
Throughout the year, these campaigns generated more than 4.2 million impressions across platforms and exceeded industry benchmarks for CTR. The campaign generated +18,000 visits to our Lifestyle webpage, our #2 most-visited page of the year behind our homepage.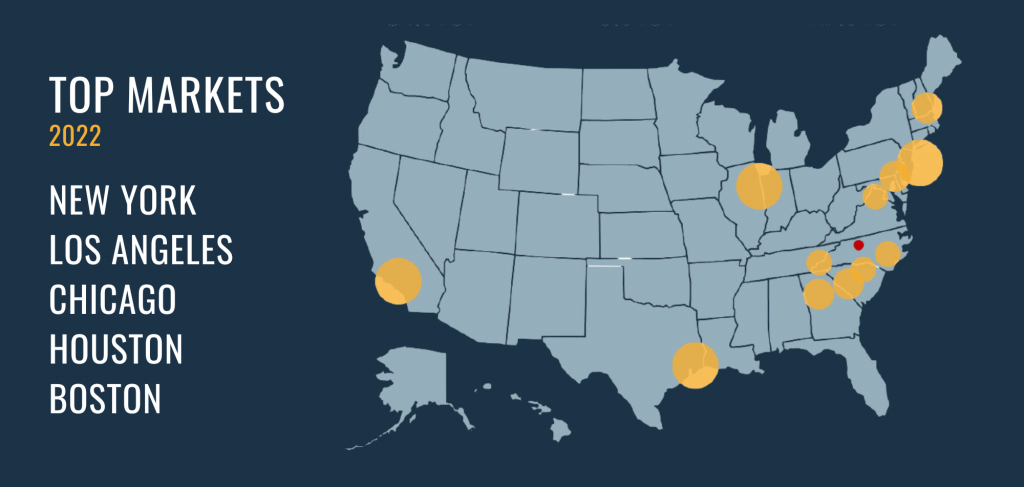 This is the fourth year in a row that Greater Winston-Salem, Inc. has been recognized for Communications Excellence by CACCE. GWSI has received awards for our Buy Local or Bye Local series, Our Time is Now video, and our 2030 Vision and Strategic Plan.