The Winston-Salem Partners Roundtable (WSPR) Fund is announcing a new investment in the Winston-Salem based startup KeraVet Bio, bringing its total investment portfolio to seven early-stage companies. The WSPR Fund is comprised of over 70 accredited investors that provide seed capital and strategic support to promising local startups.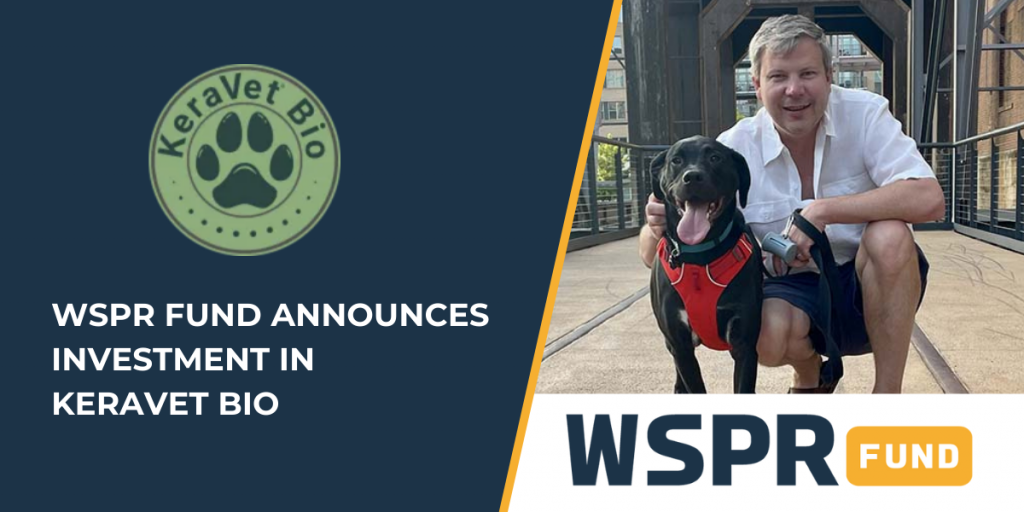 KeraVet Bio is in the early stages of bringing a new veterinary wound care product to market – KeraVet® Gel. The product is designed to address severe wounds and surgical incisions in cats and dogs, as well as treat a wide range of skin conditions while alleviating the need for e-collars or other lick deterrents. KeraVet Gel is a reformulation of the FDA-cleared human medical treatment, KeraStat® Gel, which is being used by wound and trauma clinicians across the country for their patients. 
Founder and CEO Luke Burnett says that the WSPR Fund's investment will help the company scale production for wider market distribution. "KeraVet Bio is part of the Winston-Salem community and we are excited to work with the Winston-Salem Partners Roundtable Fund to develop the next generation of veterinary wound products that have the potential to eliminate the cone from clinical practice. For many of us, our pets are important members of our families, and we believe our product can improve veterinary care and lead to better outcomes when they get injured or need surgery. The WSPR Fund is playing a key role in our effort to get our product to market."
KeraVet Bio plans to launch KeraVet Gel this coming August. The product will be available by prescription only and is expected to be distributed to veterinary practices for in-practice and take-home treatments. The product should also be available through online pet pharmacies.
KeraVet Bio joins six other Winston-Salem startups that have also received WSPR Funding: BEAM Dynamics, DHN Solutions, Jenni Earle, Nvolve, Smoodi, and Village Juice & Kitchen. In total, the WSPR Fund has committed $1.8 million in seed stage capital to-date.
"Our diverse portfolio includes high-growth entrepreneurs in a range of sectors including medical care, SaaS technology, consumer products, and the food and beverage industry," says Steve Lineberger, a WSPR Fund founding partner. "KeraVet Bio is a great addition to the WSPR Fund. With a revolutionary product and highly experienced leadership team, we expect the company to find success in the veterinary market and provide value to its investors."
The WSPR Fund is a collaborative partner of Greater Winston-Salem, Inc. with the shared mission of advancing the Winston-Salem economy and supporting its entrepreneurial ecosystem. "Startup success is a key growth strategy for Winston-Salem," says Mark Owens, President and CEO of Greater Winston-Salem, Inc. "Providing access to capital through the WSPR Fund can help companies reach critical milestones in their early stages of growth. It is our goal to provide them with the optimal economic conditions and community support as they continue to scale."
The WSPR Fund accepts applications from early-stage companies seeking funding on an ongoing basis. To be considered for funding, companies must be currently located in or willing to locate in Winston-Salem and Forsyth County.
Related Links