Roll the Quad is a new Name, Image, and Likeness Initiative for Wake Forest Student Athletes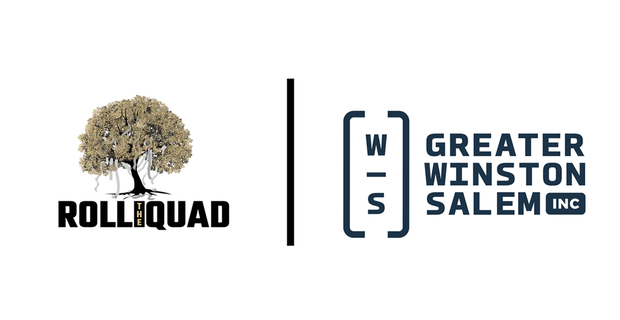 Greater Winston-Salem, Inc. is pleased to announce a partnership with Roll the Quad. With the passing of legislation allowing student-athletes to profit from their name, image and likeness (NIL), Roll the Quad was formed to support Wake Forest student-athletes and help them find and engage in NIL opportunities. Greater Winston-Salem, Inc. will help serve as a conduit between the business community and Roll The Quad.
Roll The Quad offers Wake Forest student-athletes opportunities to engage in NIL activations, including autograph signings, social media promotions, camps and clinics, charity events, special appearances, commercials, NFTs, and more.
Greater Winston-Salem, Inc. will help raise awareness of these opportunities for Winston-Salem businesses to work with Wake Forest student-athletes.
"We're really excited about the partnership with Roll The Quad," said Mark Owens, President and CEO of Greater Winston-Salem, Inc. "We're wanting to find ways to support the community, support the student-athletes and see how we can connect businesses with the collective."
Roll The Quad offers a subscriber system for Demon Deacon fans to participate in NIL activities. Subscribers receive different benefits such as car magnets, discounts on merchandise, invitations to special events, and unique access to their favorite Wake Forest athletes. Contributions can be designated by specific sports, with funds being allocated equally among all participating team members. Fan memberships start at $10 per month.
Related Links