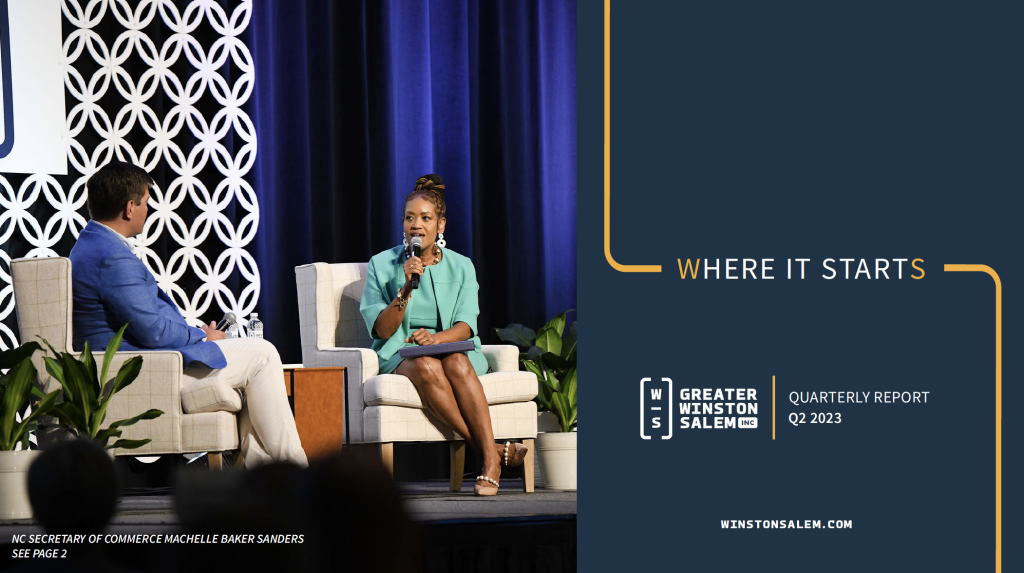 The bulk of this quarter's report breaks down the data and insights we're tracking for our community, along with feedback shared from our keynote speaker at the State of the Economy, NC Secretary of Commerce Machelle Baker Sanders. Access the latest metrics of our project pipeline, talent recruitment efforts, workforce development, and more.
Quarterly Highlights
79 active projects represent billions in potential investment
450+ acres are shovel-ready or being developed
First WS/FCS students receive Work-Ready credentials
Linville Team Partners offers analysis of a strong retail market
Continued population growth and in-migration, rising household wages, and a strong retail real estate market bode well for small businesses, which are vital to our community's economy. We've celebrated a lot of business milestones with members this quarter, welcoming 14 new member companies and hosting 5 ribbon cuttings! 
Our transformative plans for the workforce are well underway, and come at a pivotal time as Secretary Sanders calls out workforce development as one of Forsyth County's biggest opportunities. We'll need to continue to develop and attract top talent as we compete for economic projects totaling a potential gain of 20,000 jobs and $12 billion in capital investment. 
We invite you to reference and share this Quarterly Report as we measure economic and workforce progress for the community.

Related Links