Livability.com announces the release of its 10th annual Top 100 Best Places to Live list celebrating the best small and mid-sized communities across the U.S. The list is based on extensive research into relocation trends, economic variables, and factors that influence quality of life.
Winston-Salem is among the best places to live in the U.S. for its solid performance in the housing, cost of living, and environment categories.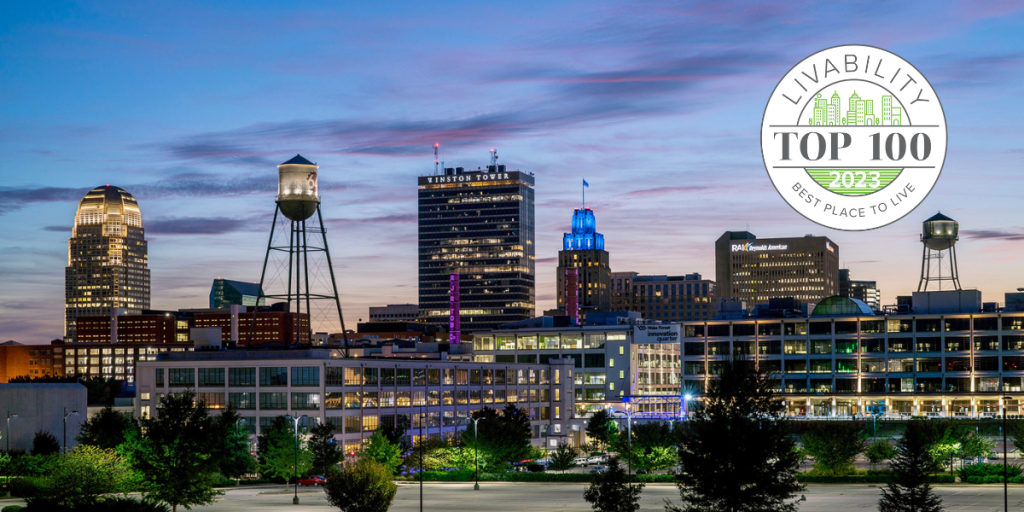 Livability.com partnered with Applied Geographic Solutions (AGS) to curate the Top 100 Best Places to Live list based on roughly 100 data points measuring the economy, housing and cost of living, amenities, transportation, environment, safety, education and health. Users can prioritize which criteria are most important to them and indicate their preferred region, home pricing and population size to create their personalized Top 100 Best Places to Live.
Livability and AGS collected data for more than 2,000 U.S. cities with populations between 75,000 and 500,000, using a weighted algorithm to select the 100 best places to live. That algorithm also factored in additional affordability criteria based on an analysis of average rents and home prices relative to local income. The resulting list of 100 places represents the top 5% of U.S. cities with populations in the studied range.
Per Livability's emphasis on affordability, only cities with a median home value of $500,000 or less were included in the final Top 100 Best Places to Live. Read more about the list's methodology here.
Related Links