At a time when many people are starting to think about New Years' Resolutions, a national chain is breaking into the Winston-Salem market.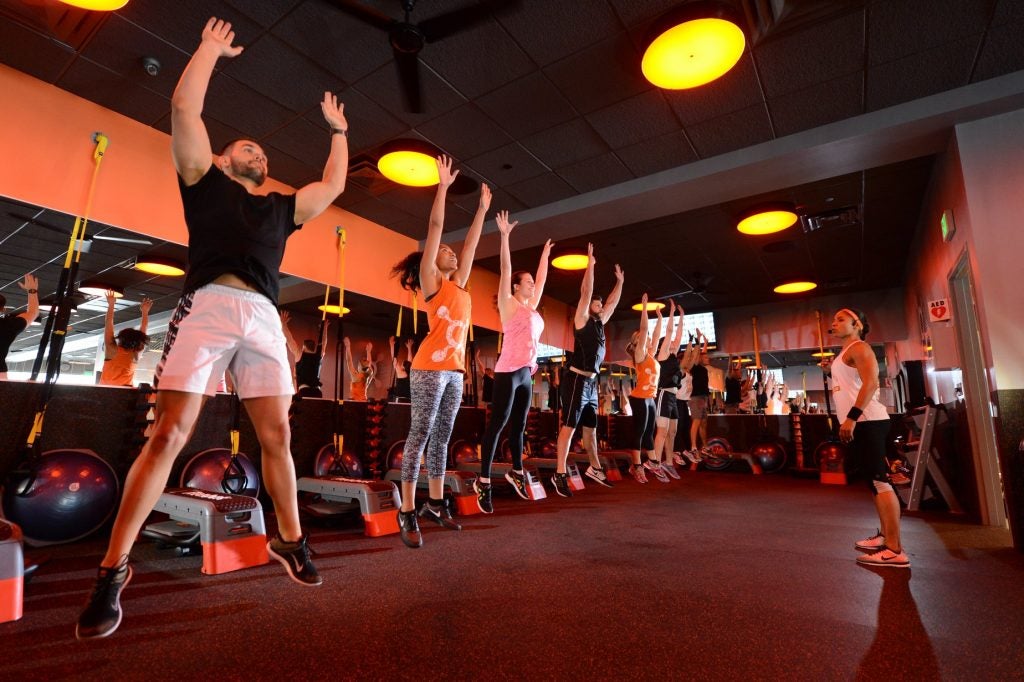 Orangetheory Fitness Winston-Salem officially opens its doors in the Thruway shopping center with a community celebration on Tuesday, Dec. 18, which includes a ribbon cutting ceremony with the Winston Salem Chamber.
Orangetheory Fitness offers science-backed, technology-tracked, coach-inspired workouts that are 60 minutes long in a small group format led by professional, energetic trainers. Coaches motivate members to push past their limits and provide modification options in every class. All studios are equipped with custom-engineered treadmills, water rowing machines, mini bands, TRX suspension straps and free weights to develop a total body workout. Participants wear a heart-rate monitor during classes to track progress in real time and guide their intensity level. The goal is to reach excess post-exercise oxygen consumption, or EPOC, resulting in burning additional calories and igniting metabolism for up to 36 hours after the workout.
"Orangetheory Fitness has proven it's the optimal workout for people to achieve life-changing results in an inspiring community. It is not just a workout and it doesn't require endless time; Orangetheory Fitness truly transforms people and gives members healthier, longer and more vibrant lives," said Kristie Shifflette, area developer and local franchise owner. "January 1 brings many people looking for ways to better themselves and their health in the New Year, and we are here to change lives in Winston-Salem and have a positive impact on this community!"
There are currently 23 Orangetheory Fitness studios throughout North Carolina, and three additional locations will open their doors by the end of the year. Throughout the country, Orangetheory Fitness reached its milestone 1,000th open studio during 2018 and the company is on track to hit 2,500 studios by 2020.
For Winston-Salem residents, everyone is invited to attend the grand opening event Tuesday, Dec. 18 from 4:30 to 7:30 p.m. This celebration is free to the public and will be a great chance to tour the studio, meet other members and have a consultation with a trainer. It will also be the final opportunity to lock in reduced membership rates, which never require a long-term commitment or contract.
The new studio will be located in the lower level of Thruway shopping center. For more information, contact the studio at (336) 701-5587, attend the studio's community celebration, or visit them online.
About Orangetheory Fitness
Orangetheory® makes it simple to get more life from your workout. One of the world's fastest-growing franchise companies, Orangetheory has developed a unique approach to fitness that blends a trifecta of science, coaching, and technology that work together seamlessly to elevate participants' heart rates to help burn more calories. Backed by the science of excess post-exercise oxygen consumption (EPOC), Orangetheory workouts incorporate endurance, strength, and power to generate the 'Orange Effect' – whereby participants keep burning calories for up to 36 hours after a 60-minute workout. Orangetheory has over 1,000 studios in 48 U.S. states and 18 countries and was ranked #60 in Inc. magazine's Fastest Growing Private Companies List.