GoHealth Urgent Care, one of the country's largest and fastest-growing urgent care companies, and Novant Health, a four-state integrated network of physician clinics, outpatient facilities and hospitals, announced that they have opened two new locations, one in Winston-Salem and one in Clemmons, N.C. These new centers join Novant Health-GoHealth Urgent Care's large network of urgent care centers across North Carolina, providing local communities with world-class urgent care services and unparalleled patient experiences.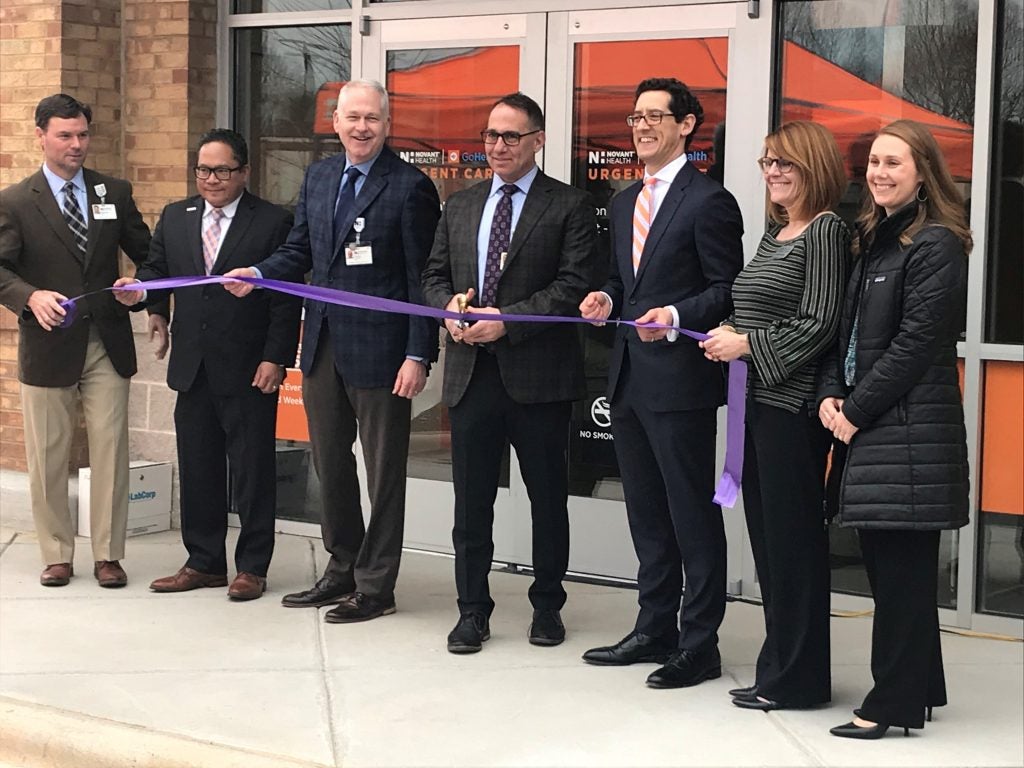 "We are excited to open the doors of our new state-of-the-art centers to families in Winston-Salem and Clemmons," said Kirsten P. Jones, market president of Novant Health-GoHealth Urgent Care. "Patients will be able to experience our consumer-oriented focus and care firsthand in these award-winning facilities. We strive to make our patients' visits as effortless as possible, including access to same-day or next-day care from Novant Health specialists and other high-quality caregivers when needed."
With the latest openings, the Novant Health-GoHealth footprint has expanded to 10 centers in North Carolina, including 5 centers in greater Winston-Salem. Novant Health-GoHealth Urgent Care plans to continue to open a number of new and renovated centers in the greater Charlotte area over the next 12-18 months, with continued expansion into 2020 and beyond.
The Winston-Salem urgent care center is located at 50-C Miller Street, and the Clemmons urgent care center is located at 3163 Gammon Lane. Both centers are open seven days a week, from 8 a.m. to 8 p.m., Monday through Friday, and 9 a.m. to 5 p.m., Saturday and Sunday, and started seeing patients this week.
"The Novant Health-GoHealth Urgent Care partnership combines the remarkable care that Novant Health has long been known for with GoHealth Urgent Care's innovative, consumer-focused approach to urgent care. This partnership enables a more personalized and deeply connected care experience, complete with integrated electronic medical records and unmatched online check-in and pre-registration tools," said Stephen Motew, M.D., president of Novant Health's Greater Winston-Salem market. "Our patients in Winston-Salem and Clemmons will be among the first in North Carolina to experience this innovative approach to urgent care in a comfortable setting that prioritizes their health and their convenience."
Novant Health-GoHealth Urgent Care centers serve as a more convenient and comfortable after-hours alternative to costlier, more time-consuming emergency room visits. Novant Health-GoHealth Urgent Care centers are available to patients with everyday illnesses and non-life threatening injuries such as colds, flu, fever, asthma, allergies, minor skin lacerations, cuts, burns, urinary tract infections, sports injuries, fractures, sprains and strains. Patients who seek medical treatment at Novant Health-GoHealth Urgent Care centers can conveniently check-in online or just walk in to receive quick and caring service. All Novant Health-GoHealth Urgent Care centers offer on-site laboratory and X-ray services. Current Novant Health patients will enjoy the same integrated electronic health record, with full access to Novant Health's online portal, MyChart, as they do throughout the Novant Health network. Novant Health-GoHealth Urgent Care is in network with most commercial insurance plans, and accepts Medicare and Medicaid.