In early March, local business owner Haley Logan was gearing up for her busiest season of the year. At Christopher's Formal Wear in Thruway shopping center, clients getting ready for proms and summer weddings typically fill the store's appointment calendar all month long. Many special memories are made in the gowns and formal wear carefully selected at Christopher's.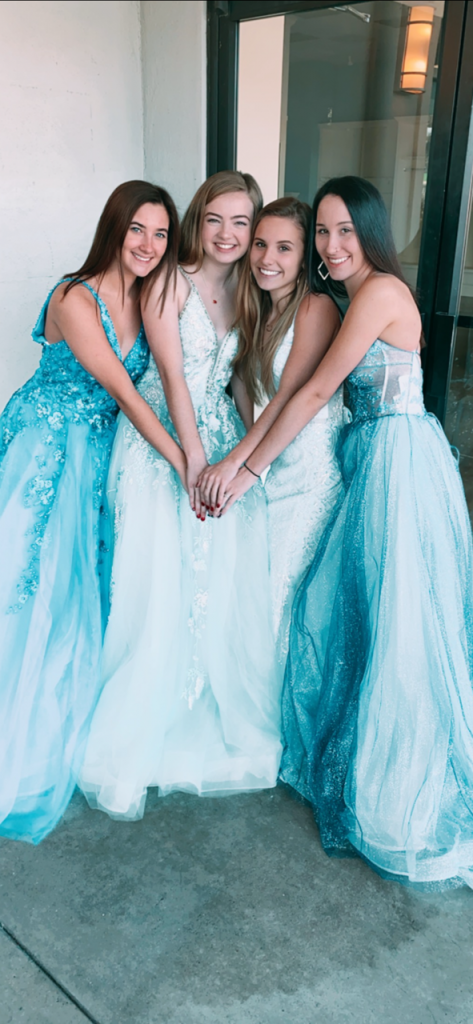 As the COVID 19 pandemic unfolded, Haley realized that while her store may have to close temporarily, she could still be there for her clients by helping them to create some of those special memories in a different way.
Along with the closure of all North Carolina public schools through the end of the school year, high school juniors and seniors will miss the special experience of attending prom this year.
Haley decided she could help recreate a part of the prom experience for the young ladies who had already selected their gowns, all while giving back to the community.
She is working with local photographers Brittany Butterworth and Kelli Gowdy to arrange professional photoshoots for her prom customers. The photographers will provide three complimentary shots to the clients, and the proceeds from all additional photo purchases will be donated to HOPE of Winston-Salem.  
The photoshoots are scheduled for this weekend and will be socially distanced. While it may not be the prom experience anyone expected, the photos can capture a special and unique memory of the resilience of the class of 2020.