Local nonprofit IFB Solutions, the largest employer of people who are blind or visually impaired in the country, has started production on 10,000 masks for the U.S. Air Force at its Winston-Salem facility. IFB, which already makes a variety of apparel products for the government, including apparel, mattresses and office supplies, quickly ramped up a mask production line and employee training.
"We've got an amazing team of experienced sewing operators, so we were able to jump on this order within a matter of days," said Silas Martin, IFB Solutions chief operating officer. "It's a significant order that will keep the team busy for several weeks and even longer if we receive additional orders."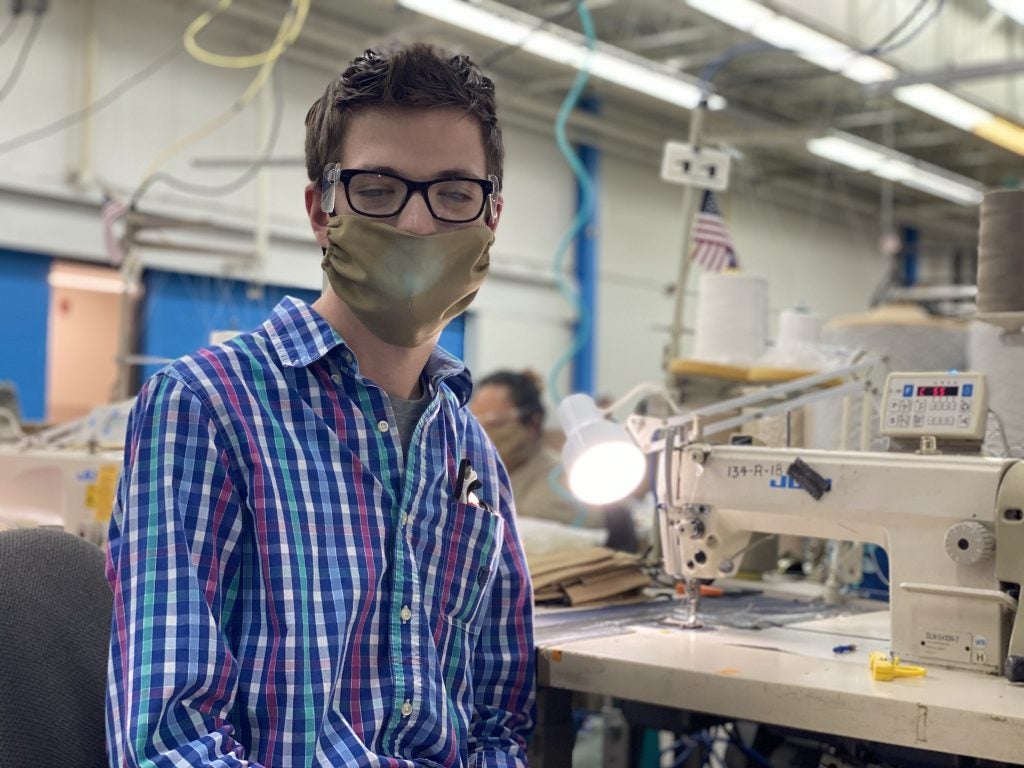 IFB Solutions has been deemed essential to the security of the nation and a critical manufacturer for the Armed Forces by the U.S. Dept. of Defense therefore certain lines of business have remained open and operating during the coronavirus pandemic.
Twelve IFB employees work on the mask production line, including Winter Robinson, 25 years old who is visually impaired and deaf in one ear. Winter previously worked in IFB's optical lab before being retrained to join the mask production team.
"I have family in the Navy and Army and several who have served in combat. I can't see, so I can't serve, but I can help out by making these masks. I love knowing I can do my part," says Robinson. "This job gives me an opportunity to keep working, earn a paycheck and support my community."
IFB's mask production team will ramp up to 1,000 masks per day with capacity for more should additional orders come in.
"When the Air Force reached out to us about supplying masks for the bases, we were honored to answer the call," said DuWayne Gilbertson, vice president, business development at LCI. "As our country navigates its way through unchartered territory in the face of COVID-19, we feel it's extremely important to help protect those who protect us and keep us safe every day."
IFB is hiring experienced sewing operators to work on these masks and several other product lines. Job information can be found at www.ifbsolutions.org/careers or by calling (336) 245-5665.