It has been an exciting time in Government Affairs at the Winston Salem Chamber of Commerce. After finalizing our Legislative Agenda at the top of the year, we were able to mail a copy to our delegation of elected officials this month. Each letter thanked our elected officials for their tireless efforts to help enrich Winston-Salem and Forsyth County's business community. Recently, we have had the distinct pleasure of meeting with many members of the City Council and County Commissioners. Each interaction has allowed us to have substantive conversations about issues impacting our members.
In other exciting news, we were able to spend time in Nashville, TN with the Nashville Area Chamber and their Government Affairs team. Those conversations helped us to see the value in much of our current advocacy programming and helped us to refine some initiatives we are planning for the future. We will keep you informed on these initiatives as they come to fruition. We are excited about the coming months and cannot wait to share what we are working on your behalf.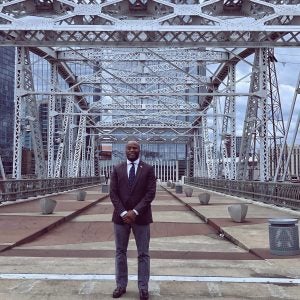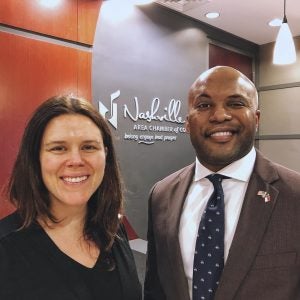 The 2019 NC Legislative Session is rolling along.  You can find more on opening day here. Since opening day, a few committees have met and considered the merits of a handful of local bills. The only bill codified at this point is an appointments bill which impacts the State Ethics Commission. The slow start was to be expected as both the House and Senate need time to consider legislation before moving on to votes.
Notable things to consider:
The House took a final vote on Wednesday inviting Governor Cooper to deliver his "State of the State" address. The address will be given in a joint legislative session on Monday, February 25, at 7:00 p.m.
Appropriations subcommittees will meet over the next few weeks to discuss the budget process and hear presentations from various agencies prior to the release of Governor Cooper's budget.
The newly elected Winston-Salem/Forsyth County school board recently held their retreat to discuss our region's most pressing educational issues and what their priorities will be in the upcoming budget. We will closely monitor these activities for our members.
I will continue to keep you updated as the legislative session progresses. If you have any questions about advocating for your business, please get in touch.
Calvin McRae, Director of Government Affairs
336-728-9203