Winston Salem-based construction camera provider TrueLook has expanded its operations with a new office located in the rapidly growing Innovation Quarter of Winston Salem.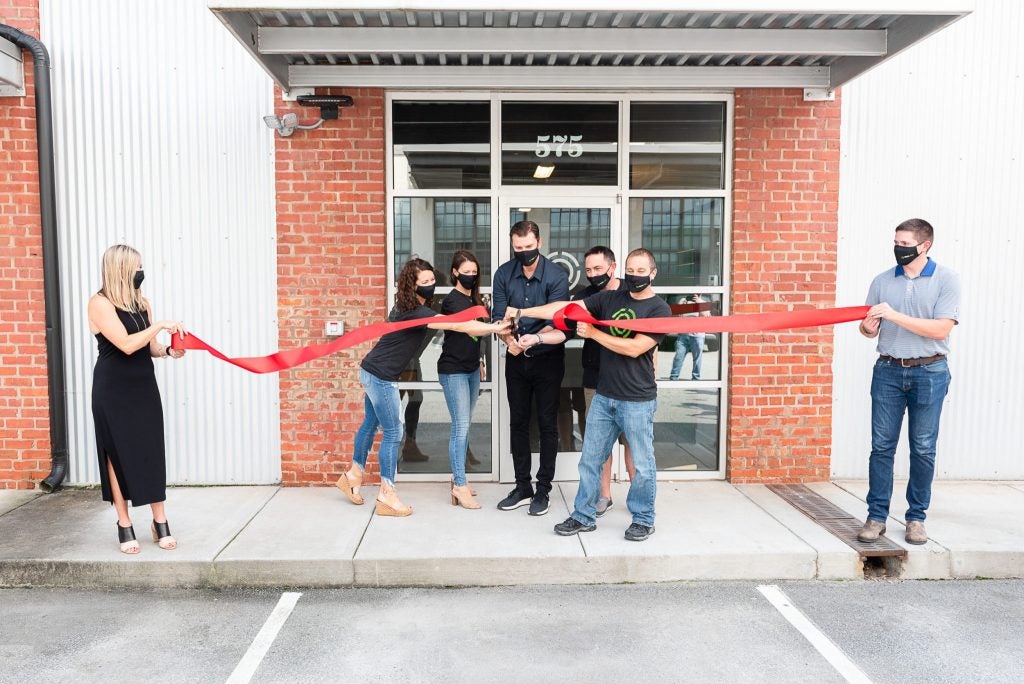 TrueLook employees gathered at the new office for a ribbon cutting ceremony this past Friday. "The ribbon cutting was particularly momentous for us," said Roger Yarrow, TrueLook COO. "Not only has an immense amount of work gone into the planning for this space but, taking precautions for COVID-19, most of our team has been working remotely since mid-March, and this was the first time we've been able to get together as a whole team. Doing so in order to celebrate this new space was extra special."
The company expanded its long-time office in Winston Salem's Liberty Plaza in Q1 of 2019, doubling their previous space, but quickly outgrew that location with a nearly 80% increase in staff over the last year. The new space in the Innovation Quarter, at 10,000 square feet, provides the solution needed to support their further expansion and product development plans over the next several years.
"As the construction industry has been undergoing a digital transformation, we have seen many more customers treating construction cameras as a requirement on their jobsites, rather than a 'nice to have,'" said Yarrow. "As a result we have experienced an increase in demand and are excited to rise to the occasion to meet the needs of our customers and the construction industry."
TrueLook is the only construction camera company to include live jobsite viewing, project time-lapsing, and Intelligent Security with every camera. TrueLook has pioneered new construction camera technologies for over 20 years, beginning with the world's first Pan-Tilt-Zoom camera in 1995. Their cameras capture nearly 300,000 construction time-lapse photos every day across the U.S. and Canada and have delivered over three billion images to 100 million users.