As part of its ongoing commitment to improve access to care for patients in Winston-Salem and the surrounding area, Novant Health announced plans to invest $222 million to develop a state-of-the-art critical care tower on the Novant Health Forsyth Medical Center campus.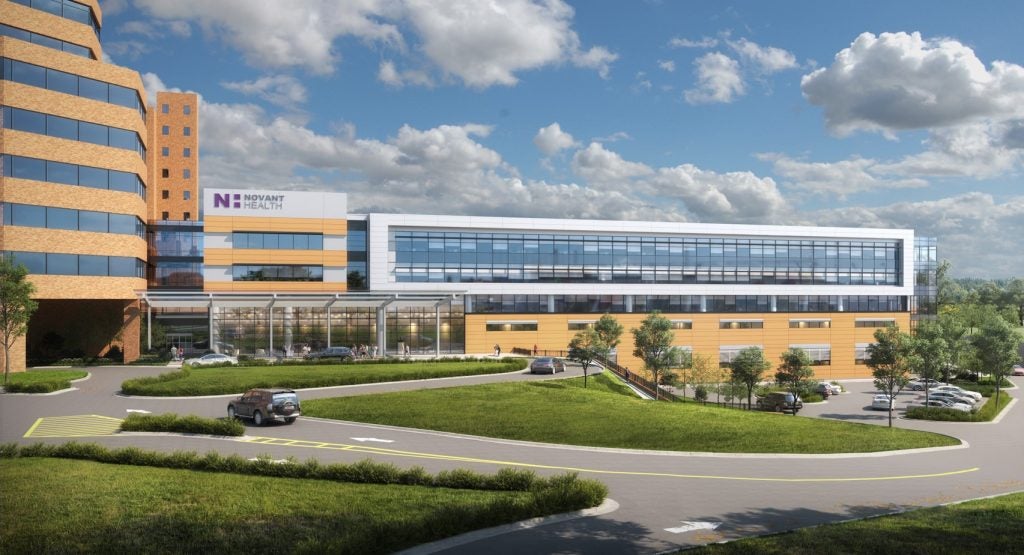 "In 2019, we made an initial investment of more than $180 million in Novant Health Forsyth Medical Center," said Chad Setliff, president of Novant Health's greater Winston-Salem market. "Our goal, then and now, is to invest in our community and to provide world-class care in Winston-Salem. In spite of the challenges brought on by COVID-19, we're fulfilling our commitment with an additional investment of $222 million."
Construction of a critical care tower is phase 2 of Novant Health's $400 million comprehensive capital investment at Forsyth Medical Center. Phase 1, currently underway, focuses on sustainability infrastructure, the renovation of patient rooms and the enhancement of the women's and children's center. The tower will be built on the current site of Forsyth Medical Center's Rehabilitation Center, which will be torn down.
"For more than a decade, Forsyth Medical Center has been focused on the advancements that take place behind closed doors," said Lari Harding, Chair of the Novant Health Triad Region Board of Trustees. "From robotic-assisted surgery to developmental therapeutics, the clinical team has built a foundation of excellence that will finally have a physical space to match. Once complete, the critical care tower will combine medical expertise and an optimally designed space that prioritizes patient experience and healing."
The tower will include 60 critical care and 36 intermediate beds along with an enhanced surgical suite and collocated supportive services. The larger patient rooms provide additional privacy and flexibility, including conversion to intensive care or isolation rooms.