In a ranking that analyzes affordability and access to essential work-from-home amenities like internet speeds and cell phone plans, Apartment Guide ranked Winston-Salem #3 on a nationwide list of the best cities to work from home.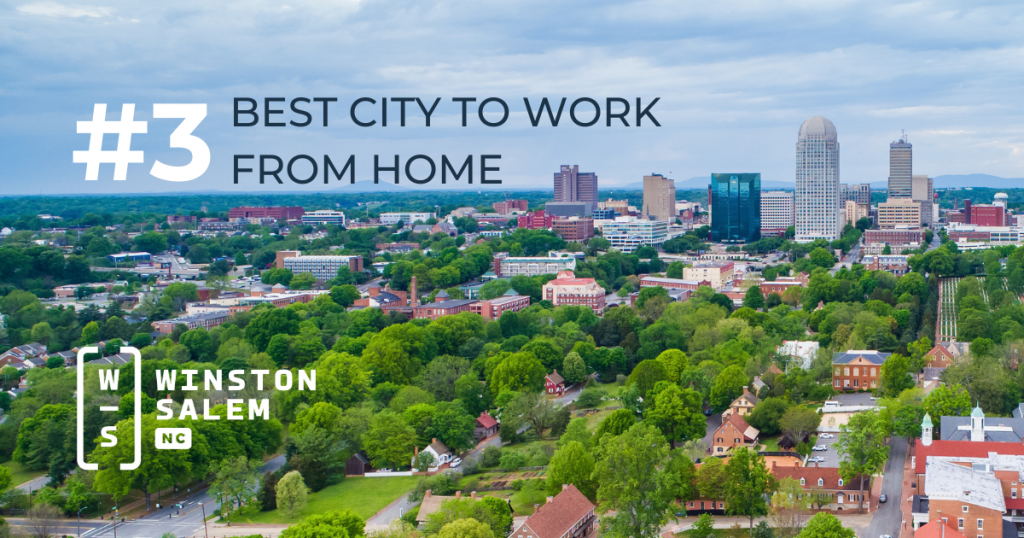 The Coronavirus pandemic first necessitated, and now is creating much more flexibility, in office workers' capabilities to work from home. While some of America's office workers are back on-site, other corporations have announced long-term or flexible working arrangements.
Many people have embraced their home office since leaving their desks in March, and now that they are settling in more permanently, certain amenities are important. For renters, having a second bedroom as a home office is a big bonus.
Apartment Guide selected four metrics that make cities friendly for remote work: the size and cost of a 2-bedroom apartment, internet speed, and the cost of a cell phone plan.
Winston-Salem is third overall, with the price of a two-bedroom apartment being the second-lowest in the top 10 and the 13th-lowest of the top 100 cities.
Cincinatti, OH ranked second with Chandler, AZ coming in first.
Related Links
Winston-Salem Ranks as One of the Best Cities to Work from Home