AARF, the Animal Adoption and Rescue Foundation of Winston-Salem, has celebrated the groundbreaking of a new facility that will allow the nonprofit to expand its staff and veterinary services.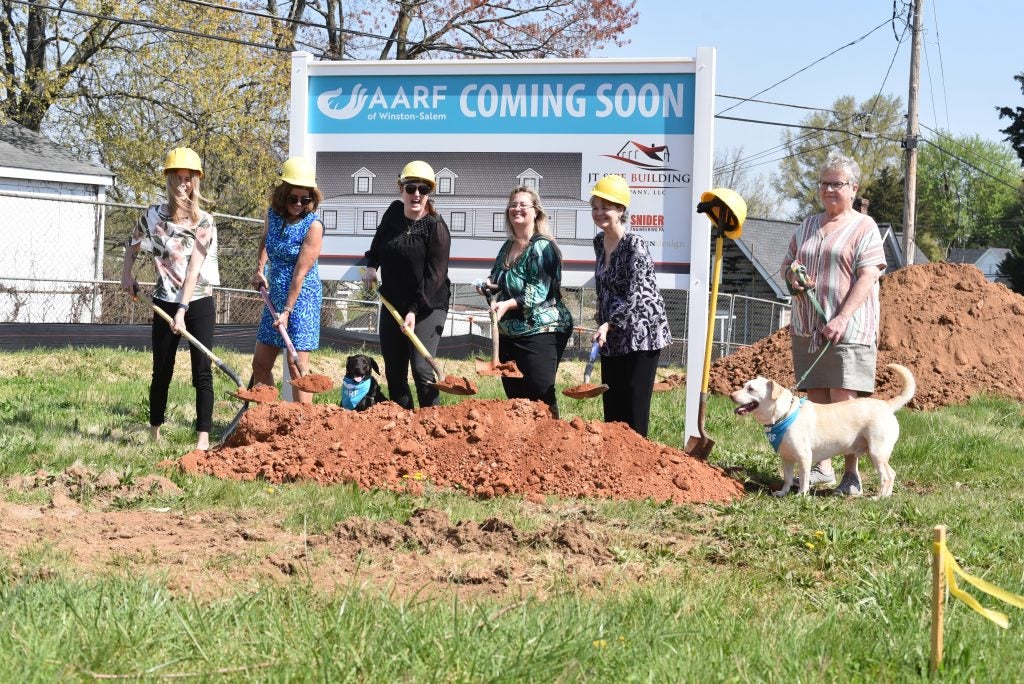 The new facility will be located on Thurston Street nearby its existing location on Harvey Street. The location is adjacent to the Hanes Towne Village Shopping Center on Stratford Road.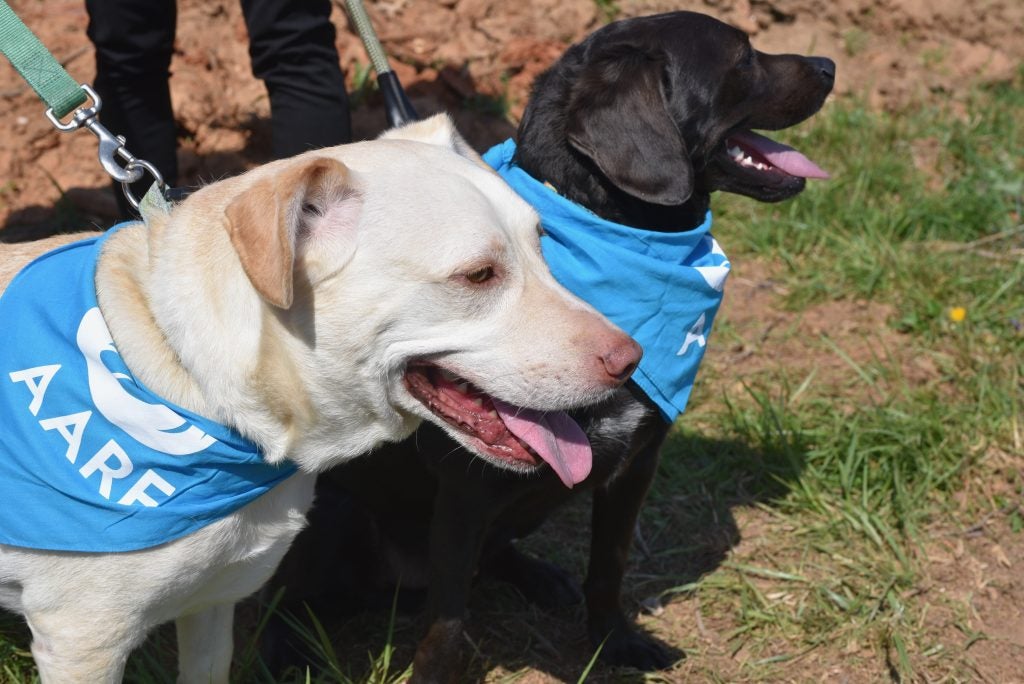 Two AARF rescue dogs were there to offer expert digging assistance at the groundbreaking ceremony. Walter, a black lab, is residing with his forever family. Yellow lab Newman is currently in foster care.
AARF's new home will be 6,000 square feet over three floors. As a foster-based rescue, the new facility is not intended to increase shelter capacity. It will allow the nonprofit to expand its staff and provide adopters, fosters, and other volunteers better space to meet, train, educate, and promote AARF's programs.
The nonprofit also plans to expand in-house medical care through two exam rooms that can eventually be upgraded to perform spay/neuter and other routine surgeries.
The new facility will have space to house up to 24 cats available for adoption or receiving veterinary care.
Learn more about fostering, adoption, and volunteering at aarfws.org.