Winston-Salem-based startup The Agent Accelerator officially launched its beta product this month, an E-learning platform for professionals in one of the trickiest industries to navigate—real estate.
Husband and wife duo Houston and Chelsea Goodwin (who met in Greenville, S.C., where both were top industry performers), founded The Agent Accelerator in 2017 after realizing the potential impact of sharing their systems with other agents via remote learning.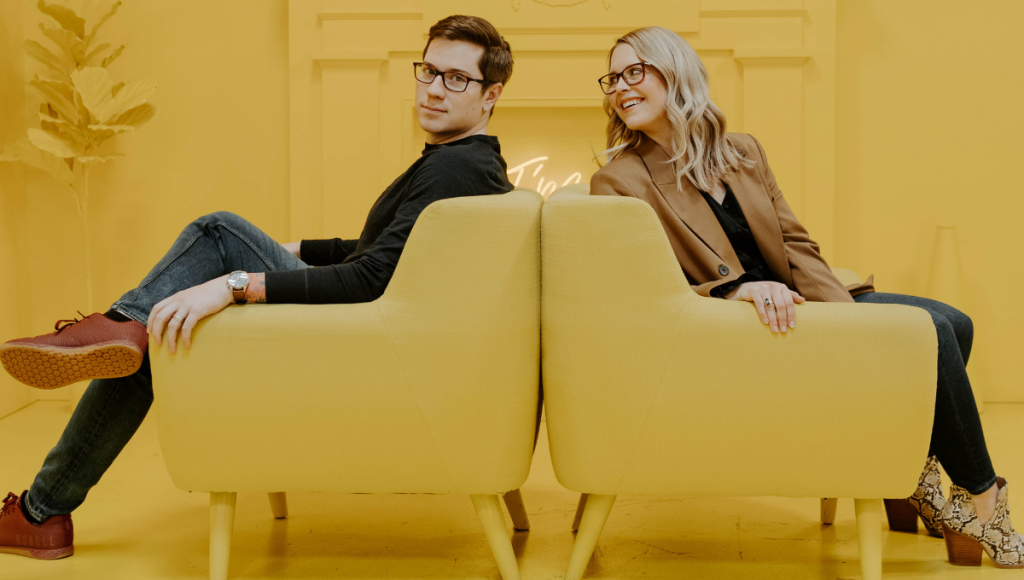 Since moving to Winston-Salem, the Goodwins have transformed a 350-member informational Facebook group into a training technology platform for real estate brokerages called Acceli™. Featured is an online course for real estate agents that emphasizes virtual roleplaying and scenario-based learning (including how to navigate the seller's market we're in right now).
Amid the unpredictability of COVID and the ever-changing housing market, the Agent Accelerator's MVP product was a standout resource. Terrence Wilson, Broker-In-Charge of WilsonHouse Realty (Greenville, S.C.), says, "especially with COVID and everyone being separated and being virtual, these online spaces have created cohesion within our company and a source of accountability. I no longer need to step out of production and my owner activities to train new agents, so I can continue producing. There's no dip in company revenue, and now I have time back with my family."
'Time back' is what The Agent Accelerator hopes to provide brokerage owners and agents—along with increased profits. Early Acceli™ adopter The Neighborhood Co. of Keller Williams (Columbia, S.C.) has seen exactly that, according to Team Owner Franklin Jones.
"I became a client of the Agent Accelerator at the end of last year, in October 2020. My team closed 100 deals for 25 million in 2020. At the end of Q1 in 2021, we've already closed 33 deals for 10 million," said Jones.
In 2020 The Agent Accelerator was admitted to local incubator Winston Starts and named winner of the 2020 Velocity Accelerator ($25,000 seed money prize), through the Center for Creative Economy. In 2021 the startup anticipates expanded reach, with a mission that speaks to real estate brokerages nationwide: helping real estate agents get what they want from their business through the industry's ups and downs.