A transformative new program will create a pathway for local students to learn workplace skills and gain paid, on-the-job experience. ASPIRE WS is a comprehensive initiative that formally brings together local employers, students, and education partners to collaborate on work-based learning opportunities for students in Winston-Salem/Forsyth County Schools. ASPIRE WS will place its first interns at job opportunities over the summer break. ASPIRE WS offers paid internships, supported by a grant from the Truist Foundation.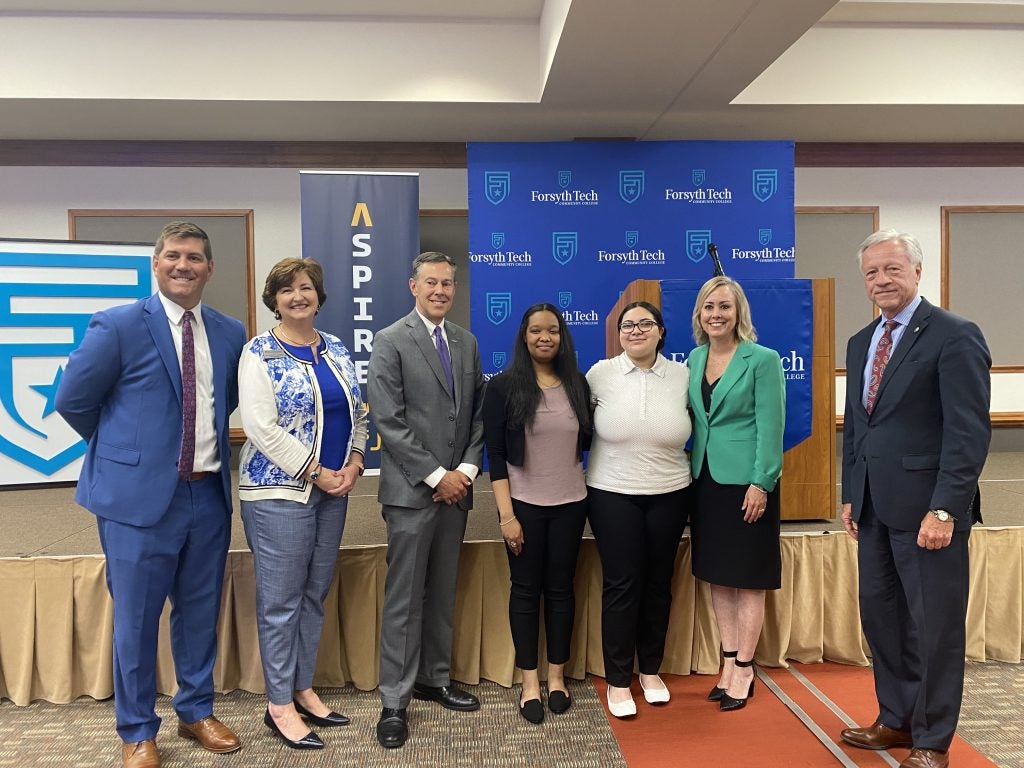 By introducing students to job opportunities early-on, teaching employability skills, and providing an income for work, the goal of ASPIRE WS is to support upward economic mobility – creating opportunities for students to thrive and for the local workforce to broaden its pool of talented workers.
Tricia McManus, Superintendent of Winston-Salem/Forsyth County Schools says "Winston-Salem/Forsyth County Schools is excited to partner with Greater Winston-Salem Inc., Truist and the Host Companies on this exciting opportunity for our students. The Aspire WS High School Internship Program will give our students a level playing field for gaining workplace skills and opportunities to explore career options. Through this partnership, WS/FCS hopes to provide a path for some of our students to break the cycle of intergenerational poverty that has had a disproportionate impact on students in Forsyth County. We are eager for our students to reap the rewards of this community collaboration."
"Access to talent is the most important consideration for most businesses. When we imagine building our community for the future, our youth are our most valuable asset. We are excited to partner with our business community to provide ongoing career readiness opportunities for our local students," says Mark Owens, President and CEO of Greater Winston-Salem, Inc.
ASPIRE WS is administered by Greater Winston-Salem, Inc., which will manage the student application process and employer participation and facilitate matches between students and employers. Greater Winston-Salem, Inc will work with Forsyth Tech to offer employability workshops for all participating students, teaching resume writing, interviewing, and workplace success skills.
Greater Winston-Salem, Inc has received a $1.2 million grant from the Truist Charitable Foundation which will allow ASPIRE WS to offer paid internships. Students will receive at least $10 per hour, and will complete 80-135 hours per internship.
"At Truist, our purpose is to inspire and build better lives and communities," said Brent Waddell, Winston-Salem market president for Truist. "Our investment in economic mobility in Winston-Salem and across our footprint is crucial to us fulfilling our commitment to the communities we serve."
ASPIRE WS is open to WS/FCS juniors and seniors at Carver, Kennedy, North Forsyth, Parkland, and Winston-Salem Preparatory Academy. The program is launching at five Title I high schools with planned expansion to more schools over time.
Related Links: