The Winston-Salem Foundation Committee has announced the appointment of LaTida Smith as the fifth president of the 101-year-old community foundation. Smith is the current president and CEO of the Moses Taylor Foundation, and she will join the Foundation's staff on September 1, 2021.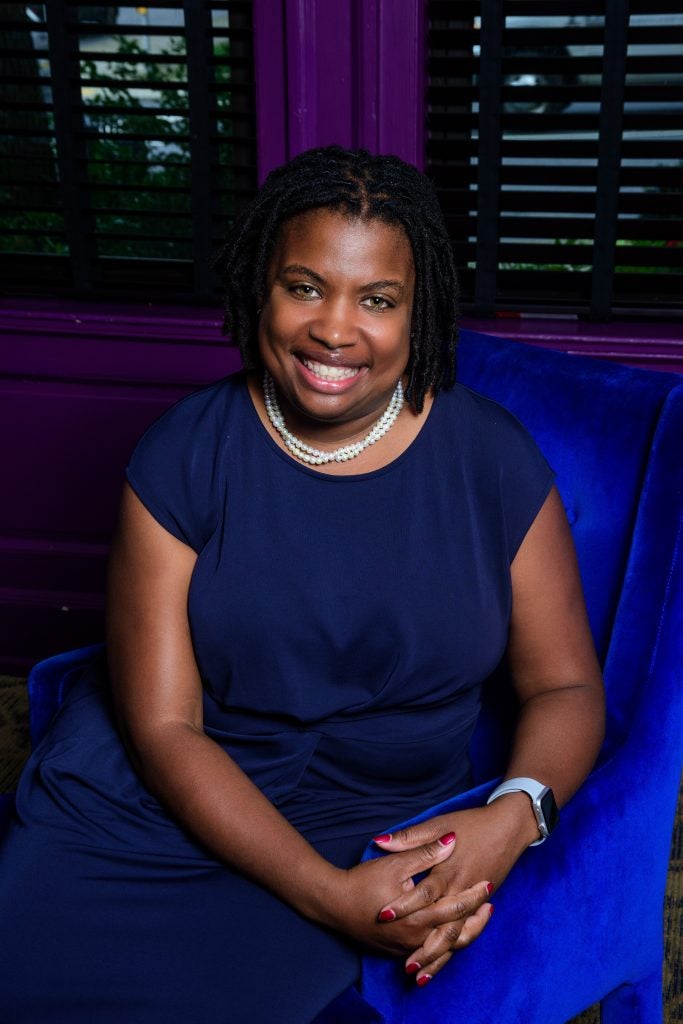 As the Moses Taylor Foundation's first permanent president, Smith had the opportunity to build the $90-million health legacy foundation's grantmaking strategy and define its role in improving the health of a largely rural 11-county region in northeast Pennsylvania. Her work in philanthropy includes experience shaping strategies in urban communities with 12 years at Saint Luke's Foundation in Cleveland, Ohio and three years directing federal grants for the Cleveland Department of Public Health.
Smith was selected by the Foundation's board after an extensive national search conducted by Koya Partners.
"We are beyond excited for LaTida to join the Foundation's staff and lead us into our next century of service," said The Winston-Salem Foundation Committee's Chair Randall Tuttle. "We spent seven intensive months searching for a compelling new leader, and LaTida's strong background in philanthropy, equity practices, and building relationships was the perfect fit for the important work we're partnering on in the community."
In 2018, the Foundation committed to advancing racial equity across all its work in Forsyth County and announced focused community investments in two key areas: Building an Inclusive Economy and Advancing Equity in Education. In addition to grantmaking, the Foundation is prioritizing social and human capital by strengthening partnerships with local organizations and individuals with lived experience. The Foundation's strategic initiatives, the Black Philanthropy Initiative and The Women's Fund of Winston-Salem, are also deeply aligned in this work. The Foundation is resolutely working toward a vision for Winston-Salem where race no longer predicts life outcomes.
"I am honored to be assuming this role," Smith said. "It is an exciting time in the history of Winston-Salem, and The Winston-Salem Foundation is in a unique position to ensure the entire community benefits and contributes to designing the innovations and investments that are sparking this resurgence. I am eager to champion the Foundation's commitment to racial equity and honored to lead a well-respected team dedicated to learning and authentic community engagement."
"LaTida is the right person to carry the Foundation's work forward," said Search Committee Co-chair Alison Ashe-Card. "We value her experience in collective decision-making, evaluating impact, expecting accountability, and centering diverse voices."
Search Committee Co-chair Jeff Lindsay added, "She has a deep commitment to equity and inclusion work, and she understands the complexities and challenges required to move our community forward."
Smith holds a Master of Arts in English and Women's Studies from The Ohio State University, and a Bachelor of Arts in English and Women's Studies from Ohio Wesleyan University. She serves on the Advisory Board of the Center for Effective Philanthropy, the board of Highlights Foundation, and the national board of Playworks.