Garner Foods, makers of Texas Pete® and Green Mountain Gringo® products, held a groundbreaking ceremony today at a new facility in the Winston-Salem, NC area.  This new facility has been an ongoing project for nearly four years and is a key part of Garner Foods' growth plan.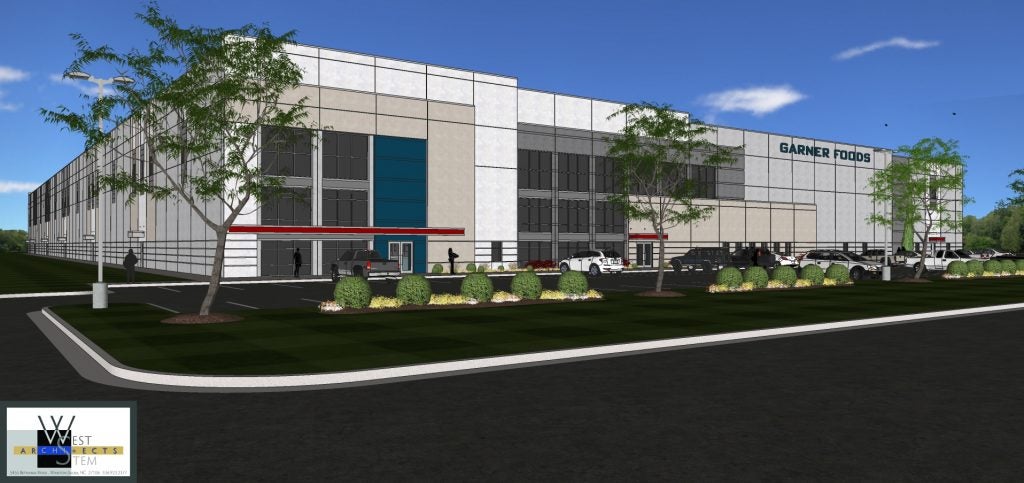 "We are grateful to be finalizing the details to bring this important project to fruition," says Heyward Garner, COO for Garner Foods. "It's been a long time in the making, and we've had a lot of incredibly supportive partners in the Winston-Salem area that have helped us find the right property to give us some much-needed room to grow."
The new facility is located in Forsyth County, minutes from the Winston-Salem airport on a 31-acre lot of undeveloped land.  The property will provide room for the preliminary facility construction and adequate room for future planned expansions.  The first project will be the construction of a new warehouse facility that will provide a substantial expansion of space for Garner Foods' products to help deliver on growing demand. 
"This addition to our Garner Foods facility will provide a 65% increase in usable warehouse space," says Heyward. "Along with many improvements in the warehousing operations, this will be a key component in helping us continue to grow and meet demand for our products." 
"The new project is a direct product of the support and partnership we've enjoyed from our employees, community, industry partners, and our loyal customers," explained Ann Garner Riddle, Garner Foods' CEO. "We are all incredibly grateful for how our customers have helped us to grow throughout the years with their loyalty to our products and their ongoing support of our brands. I am proud of our accomplishments during the past few years, especially recently; and I am grateful for the dedicated work all of our employees, both past and present, have done to deliver Texas Pete® and Green Mountain Gringo® products to kitchens and restaurants across the globe."  
The current plan is to be able to complete and move into the new phase 1 warehouse facility by May of 2022.   
To learn more about Garner Foods products, visit www.texaspete.com or www.greenmountaingringo.com.