Winston-Salem Partners Roundtable Fund is now accepting applications from early-stage companies to help accelerate their growth
The Winston-Salem Partners Roundtable (WSPR) Fund is announcing that its application for funding is now live. The fund is looking for companies that are seeking seed-level investments, which will typically range from $100,000 and $300,000 but have the potential to be larger.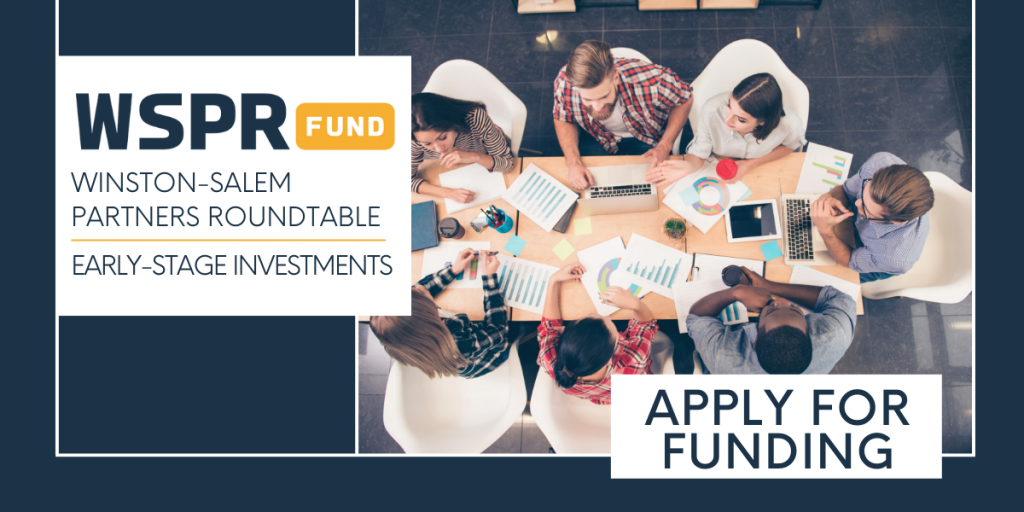 Companies must be based in or committed to relocating to Winston-Salem/Forsyth County to be eligible. The fund is industry agnostic, but preference will be given to startups in industries in which Winston-Salem has expertise. This includes healthcare, IT, data analytics, apparel, education, virtual reality, automotive technology, and unmanned aviation, among others.
The goal of the fund is to provide meaningful access to capital with the goal of helping early-stage companies scale. Along with capital, WSPR portfolio companies will also garner access to the expertise of the 60+ WSPR members.
"The WSPR Fund is helping to further augment Winston-Salem's strong startup community. Some of the most innovative new ideas in many industries are being developed right here, and our entrepreneurial network fosters the growth of those ideas into thriving companies," says Steve Lineberger, WSPR fund partner.
Technology and high-growth entrepreneurship is a strategic industry sector for Winston-Salem and Forsyth County's long-term economic development. Startups create jobs, attract talent, and invest in the local community. Winston-Salem's entrepreneurial ecosystem is a collaborative network of 30+ local organizations that supports this industry sector's growth by developing and attracting startup companies.
Applicants will be reviewed in order to determine which companies are selected to pitch to the entire WSPR Fund membership.  To learn more about the WSPR Fund or to apply for funding, visit wsprfund.com or contact Clay Johnson, Director of Entrepreneurial Initiatives, at [email protected].