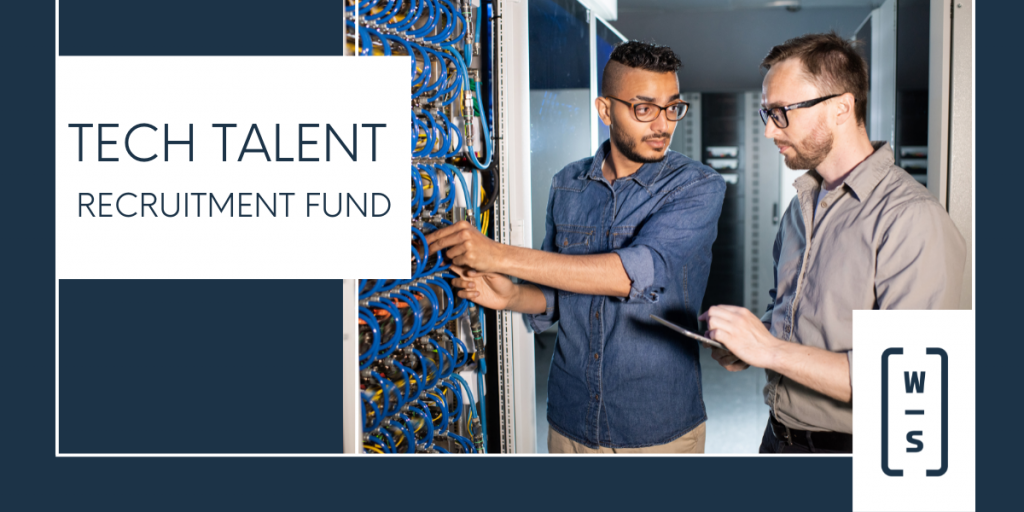 A new initiative in Forsyth County encourages the recruitment and retention of tech talent. Greater Winston-Salem, Inc.'s Tech Talent Recruitment Fund offers disbursements for net new hires and will be paid directly to companies. Companies may utilize these funds to finance recruitment efforts or staffing services, as direct payments or bonuses to new hires, for salary supplements, or to carry out onboarding exercises. The fund is supported by the City of Winston-Salem and the Truist Foundation.
Companies can qualify for $2,500 per net new hire direct from a Forsyth County university, college or approved certificate or credentialed program, or $5,000 per net new hire relocating from outside of Forsyth County. The fund is designed to provide support to existing Forsyth County companies as they expand local operations.
Qualifying roles are aligned with local educational offerings to ensure an accessible pipeline. Examples of some of the positions that are eligible for the fund are designers, developers, programmers, system administrators, and other roles in specialties such as database services, security, business intelligence, healthcare informatics and others.
Strengthening the technology workforce is essential to supporting the growth and retention of existing companies and recruitment of new companies into the County and region.
"Tech talent roles are critical to the success of companies in all industries. They provide the innovations, systems, and security for businesses to thrive in a digital world. Winston-Salem has a wealth of local talent already and with this fund we hope to enhance our companies' ability to access that talent and grow it through recruitment efforts," says Mark Owens, President and CEO.
Truist is supporting the Tech Talent Recruitment Fund through the Truist Foundation, which works to strengthen communities through building career pathways, supporting small business growth, and more.
"The work of the Truist Foundation is about creating opportunities for communities and people to thrive. Helping companies to access talent, particularly in the technology sector, generates job opportunities and enables companies to fill much-needed positions within their workforce. These efforts can have a broader impact throughout the County in expanding the tech workforce pipeline which allows for economic expansion and investment," says Cantey Alexander, Triad Regional President for Truist.
The City of Winston-Salem is also contributing to the Tech Talent Recruitment Fund as part of its efforts to support the local workforce.
"As our emerging technology companies have started to grow and add positions we learned that some of them were experiencing difficulty in recruiting technology talent. By partnering with Greater Winston-Salem, Inc. and the Truist Foundation, we hope to improve access to top talent through the recruitment fund. We are very happy that our local companies are growing and we want to ensure that they have all the tools available to allow them to have the technology talent they need to scale," says Winston-Salem Mayor Allen Joines.
Companies are eligible for a maximum annual disbursement of $20,000 for adding new, full-time technology positions. Click below to learn more about the Tech Talent Recruitment Fund or to apply for a disbursement.