Students and Employers Benefit from ASPIRE WS Internship Program
Students are getting to work in Winston-Salem, being paired for paid internship opportunities and workforce skills training through the ASPIRE WS internship program.
Available to WS/FCS juniors and seniors in six local high schools, ASPIRE aims to provide students with real-world experience to support their career development while allowing them to earn a wage – helping them learn how to manage money and save for the future. Students are prepared for their internship by completing an employability workshop with Forsyth Tech as a prerequisite to starting work.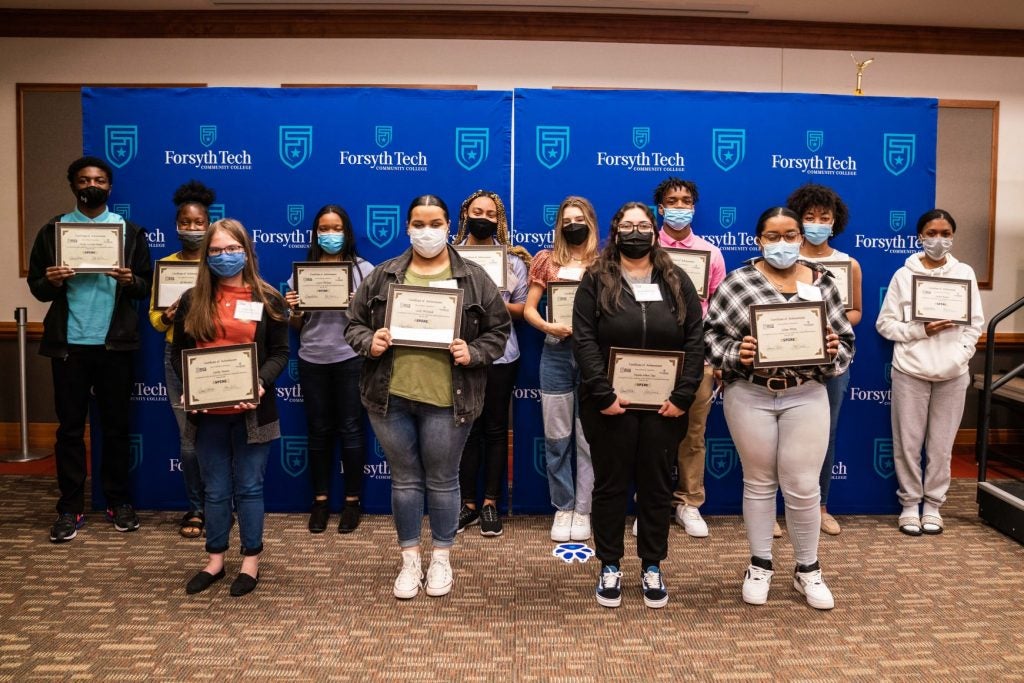 ASPIRE WS employability workshop at Forsyth Tech
Parkland senior Lenore Williams completed an internship in the IT department at Novant Health. Lenore says "ASPIRE WS has given me an abundance of information and insight on how to secure a job and prosper in the workforce. I learned how to write a resume, have a successful job interview, network with potential employers, and more. This has been such an amazing introduction into the workforce, and it has given me the foundational skills to succeed in my future career."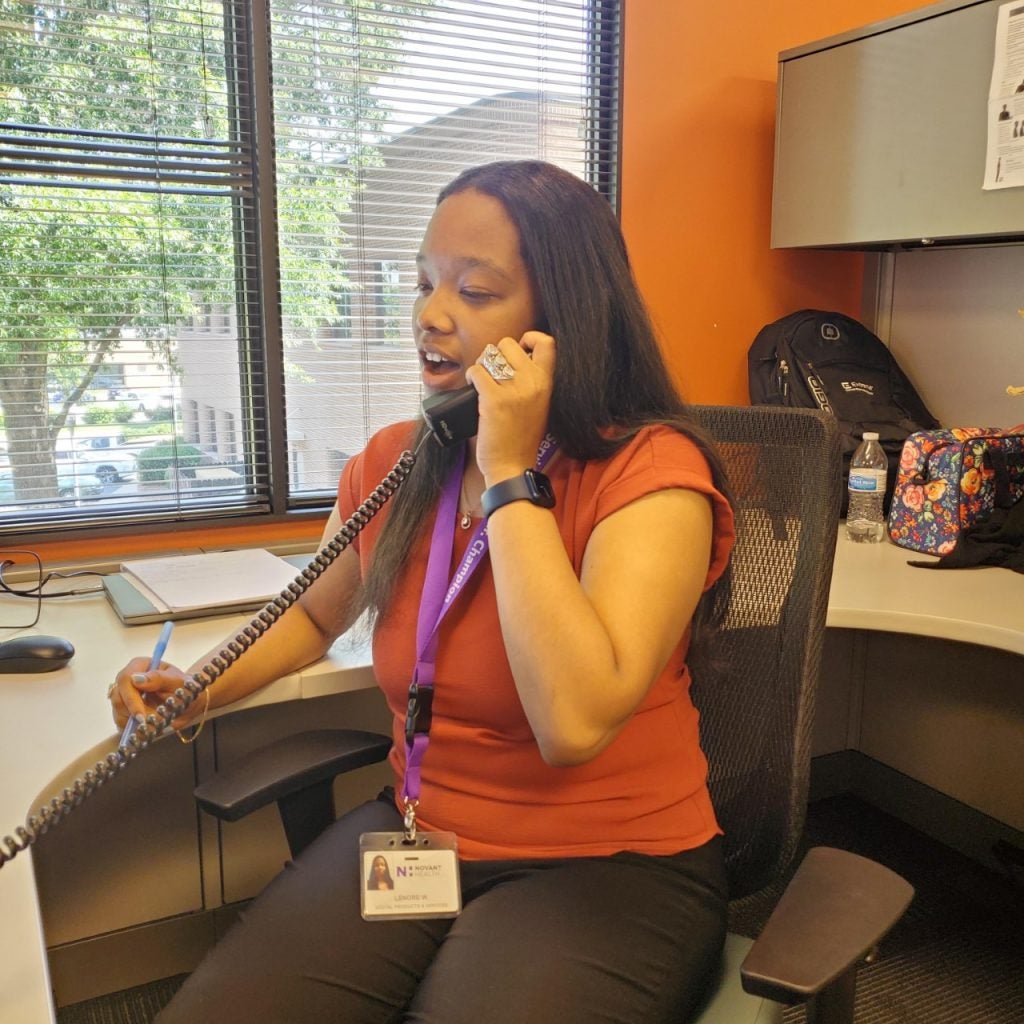 Parkland student Lenore Williams works at Novant Health as an ASPIRE WS intern.
ASPIRE launched in Summer 2021 and will offer Spring, Fall, and Summer internship terms. Students are currently employed in internships with ten local employer partners.
Senior Ruby Powers interned with Forsyth County job shadowing in the EMS department. "The ASPIRE program is a great opportunity to gain real life professional experience," says Ruby. "My internship helped me indicate what careers I wanted to pursue. An internship will give you the skill sets to assess yourself and your best aspects when interacting within the workforce."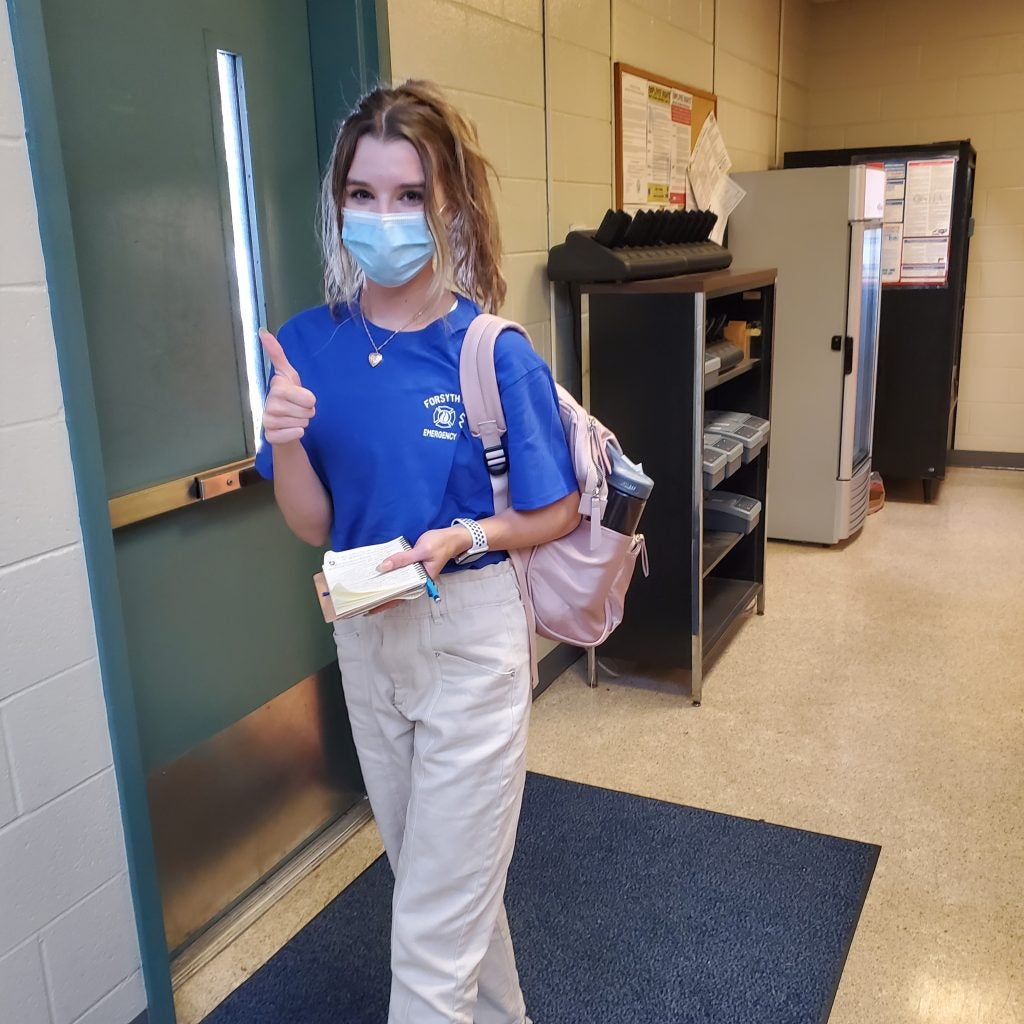 Parkland student Ruby Powers interns with the Forsyth County government.
Employers say ASPIRE benefits both students and companies alike.
"This is such an excellent opportunity to engage high school students with local organizations and business, enhance their professional development and the community's workforce. Simply put, ASPIRE WS is a win-win for the community."

Tim Tsujii, Director of the Forsyth County Board of Elections.
ASPIRE WS is a partnership between Greater Winston-Salem, Inc., Winston-Salem Forsyth County Schools, Forsyth Tech, and local employer partners. It is funded through support from the Truist Foundation.
Learn More