Winston Under 40 is announcing its 2022 nonprofit community partner – AARF, the Animal Adoption & Rescue Foundation. As Winston-Salem's largest young professionals group and an initiative of Greater Winston-Salem, Inc., Winston Under 40 promotes talent recruitment, retention, and development through its three core goals of leadership development, community involvement, and networking opportunities. Each year, Winston Under 40 identifies a local nonprofit partner to enhance members' opportunities to volunteer and increase their community engagement. 
This is an important year for AARF as the nonprofit prepares to expand into a new facility this Summer. "The timing is perfect for AARF to grow our volunteer base with Winston Under 40," says Mitchell Currin, AARF Executive Director. "Our new facility will allow us to expand our adoption, foster, and educational programs and provide additional veterinary care, and we are excited to partner with Winston Under 40 to help us as we grow."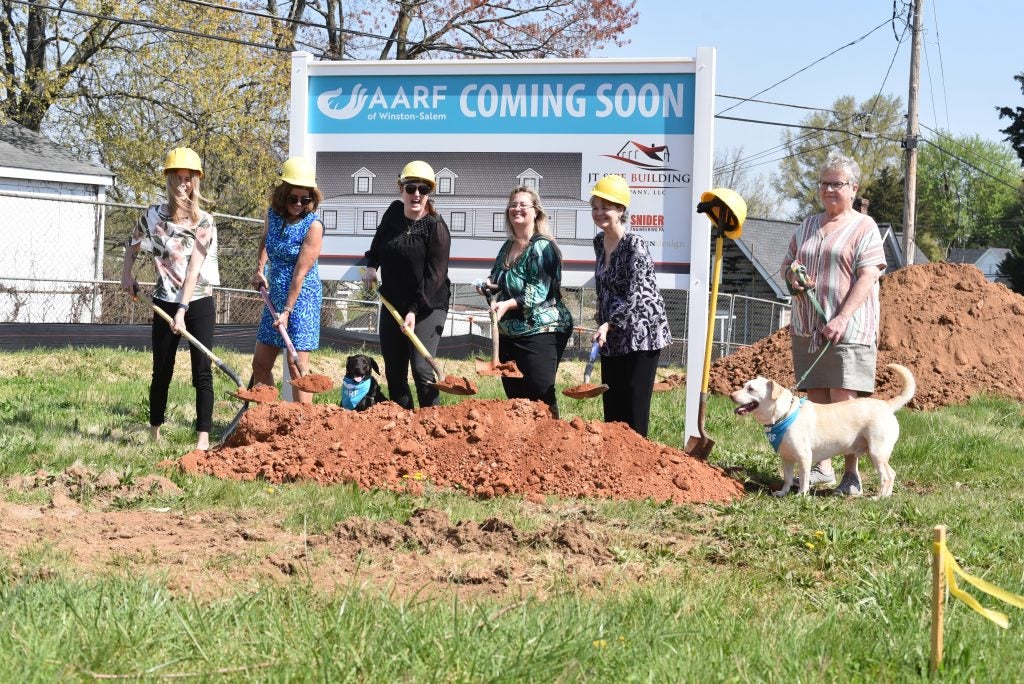 Members of Winston Under 40 will have a variety of volunteer opportunities with AARF through the year including assisting with the move into the new facility, and participating in Winston-Salem Dash Pups in the Park games, the Party 4 Paws fundraising gala, and Saturday Adoption fairs.
Winston Under 40 will also fundraise directly for AARF through its annual Golf Tournament, to be held at Bermuda Run on April 25. Sponsorships for the Golf Tournament will help to support AARF foster and adoption programming, with hole sponsors featuring individual pets currently awaiting forever families. 
"Encouraging community involvement is vital to Winston Under 40's mission to cultivate young professional leaders," says Raven Griffin, chair of the Winston Under 40 Advisory Board. "By giving back, our members can improve our community and our leadership experience at the same time and create a sense of ownership in developing Winston-Salem's future."
In addition to rescue, adoption, and foster care, AARF also provides a pet food pantry for low-income pet owners, spay and neuter assistance, and financial assistance for pet owners facing eviction, helping to keep pets in loving families.
Winston Under 40 selects a nonprofit community partner each year through an application process which is reviewed by the Winston Under 40 Advisory Board. The group has about 1,500 members and offers a variety of professional development events and programs throughout the year.  
Related Links