The WSPR Fund, a Winston-Salem based angel group with over 70 members, has closed its fourth and fifth investments in local early-stage companies.  Since WSPR began accepting applications in September 2021, the fund has invested over $770,000 in four companies.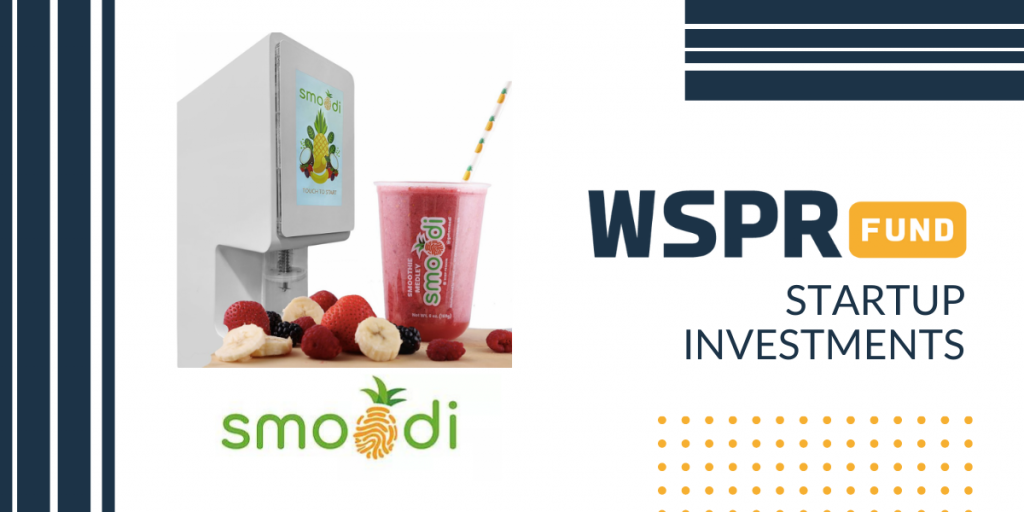 The latest funding includes an initial investment in Smoodi, Inc. and a follow-on investment in NVOLVE, Inc. The two other WSPR portfolio companies are Village Juice & Kitchen and BEAM Dynamics.
"The WSPR Fund is on track to invest more than $1 million in local startups within its first year," says Mark Owens, President and CEO of Greater Winston-Salem, Inc. "With access to capital through the WSPR Fund and several other local sources, we have filled in the resource gaps to build one of the best entrepreneurial environments for companies to grow. We are excited to see what new products and innovations local companies will bring to the market."
Co-Founders: Pascal Kriesche and Morgan Abraham
Smoodi offers healthy smoothies at the tap of a button through its proprietary, automated, self-cleaning smoothie machine. Smoodi also provides pre-packed, all-natural frozen smoothie cups in a separate freezer unit. In addition to receiving funding from the WSPR Fund, Smoodi has also secured funds through Venture Winston Grants.
Founder: Tom Frosheiser
NVOLVE keeps providers informed, and patients engaged, between office visits via Remote Patient Monitoring solutions consisting of Bluetooth-enabled wearable devices along with physician reports and dashboards.
The WSPR Fund accepts applications from early-stage seeking funding on an ongoing basis. Contact us at [email protected]. 
Related Content