Senior Academy goes Behind the Scenes at Belk
Students from Carver, East Forsyth, Glenn, North Forsyth, Parkland, and Reynolds participated in a learning opportunity at a place you might not expect: the mall.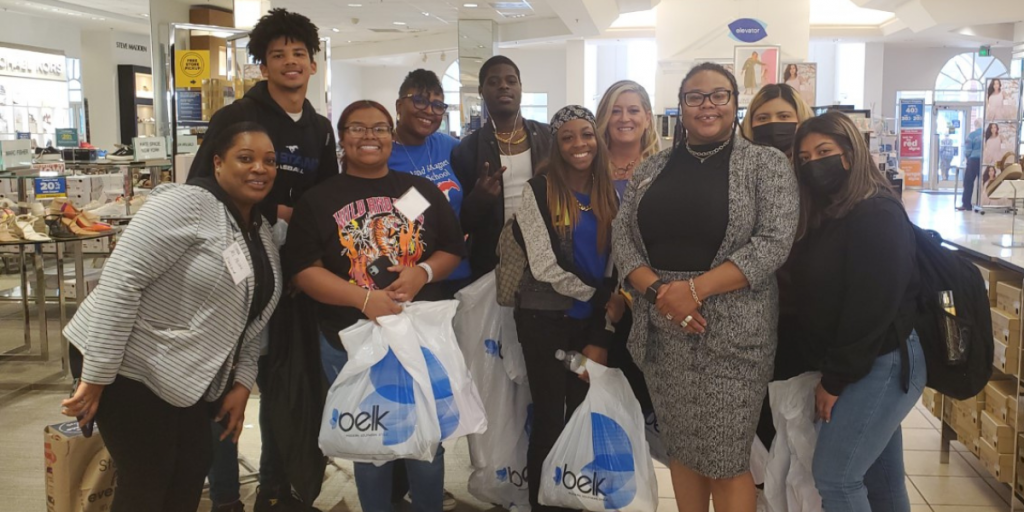 Students browsed the aisles at Belk for a very special reason. They were there to select career-ready clothing so they would have something in their wardrobe they can wear for interviews, graduation, and other occasions that they'll experience as they get ready for life after high school.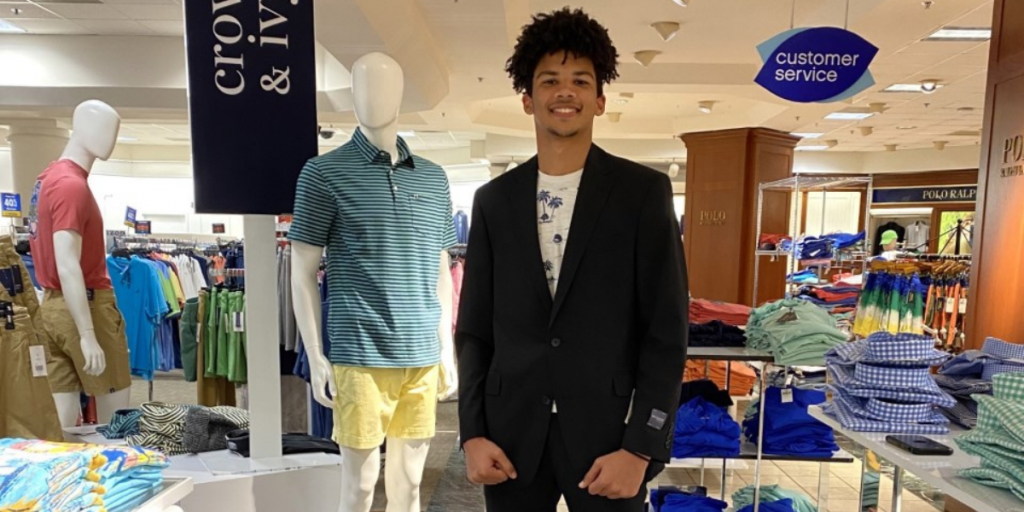 Yacil, a student at Parkland, selected a suit, shirt, and tie. He is now ready for professional occasions, and he's also excited to be able to wear his new suit to attend the prom.
Students were provided this opportunity through the Senior Academy program and a partnership with Belk at Hanes Mall.
Senior Academy is a one-on-one mentoring program facilitated by Greater Winston-Salem, Inc. and Winston-Salem/Forsyth County Schools that pairs mentors with students to assist them on their path to graduation. Since the 2007/08 school year, Senior Academy has served 1,700+ students that have been at risk of not meeting graduation requirements, and the program has a 97% graduation rate.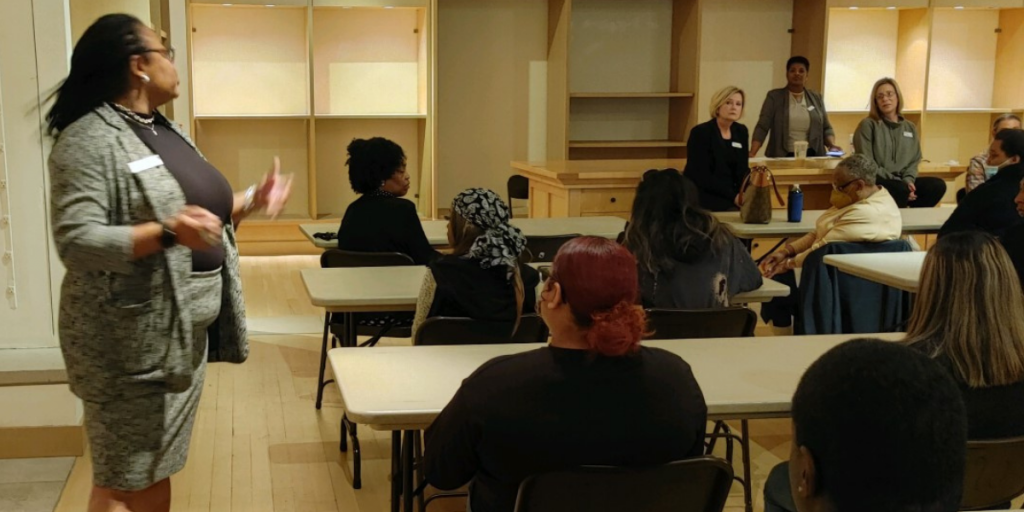 Belk hosted the students along with their mentors, graduation coaches, and Superintendent Tricia McManus for a Behind the Scenes event. In addition to being able to shop for professional clothing, the students also heard from Belk team members about their career experiences and gained insights about working in a professional environment.
Belk is the title sponsor of Senior Academy and provided clothing stipends for students. Piedmont Federal sponsored the Behind the Scenes event, which was also supported by Jason's Deli.
Related Content