A Winston-Salem entrepreneur is being recognized in Ernst & Young's annual Entrepreneur Of The Year® competition.
Justin W. Strickland, CEO of Strickland Brothers 10 Minute Oil Change, was named an Entrepreneur Of The Year® 2022 Southeast Award winner. Entrepreneur Of The Year is one of the preeminent competitive business awards for entrepreneurs and leaders of high-growth companies. An independent panel of judges selected Justin based on his entrepreneurial spirit, purpose, growth, and impact, among other core contributions and attributes.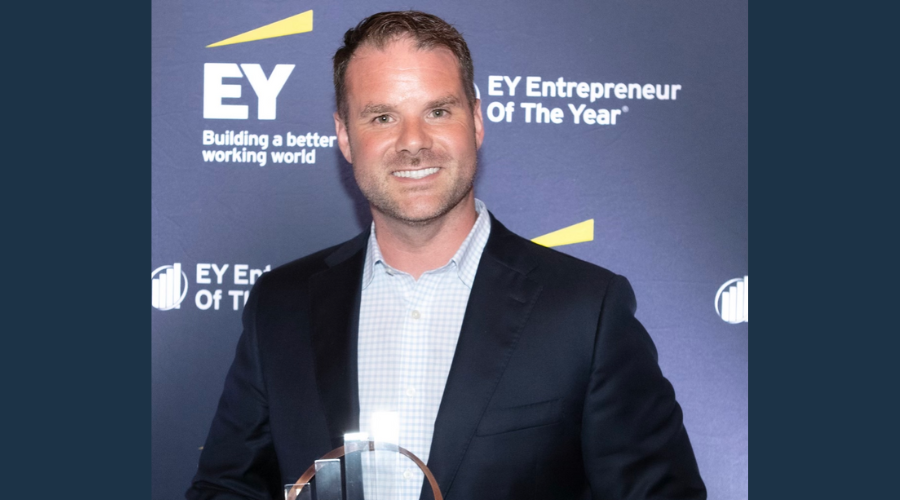 "I am humbled to have received the EY Entrepreneur of the Year Award for 2022," said Justin. "The award was very unexpected for me as I had met some of the other candidates that are doing so many wonderful things to improve and inspire their communities, the United States, and ultimately the world. To be included in the same class as some of these folks is a great accomplishment for me. The award is a testament to the terrific team we have at our company. This is a very prestigious honor for our company, my alma mater, Davidson-Davie Community College, and our community in Winston Salem, NC. Strickland Brothers, to me, is living proof that with an insane work ethic, an absolute commitment to personal and professional development, combined with a team-first mentality- anything is possible. One of the greatest pleasures in life is doing things that others say you can't. If my grandfather were alive today, I think he would be amazed and probably give me a "told ya so." Big thank you to EY, my peers in the EY program and to our team at Strickland Brothers." 
As a Southeast award winner, Justin will now be considered by the National independent panel of judges for the Entrepreneur Of The Year 2022 National Awards. National finalists and winners, as well as the Entrepreneur Of The Year National Overall Award winner, will be announced in November. The Entrepreneur Of The Year National Overall Award winner will then move on to compete for the EY World Entrepreneur Of The Year™ Award in June 2023.  Founded and produced by Ernst & Young LLP, the Entrepreneur Of The Year Awards are presented by PNC Bank. In the Southeast, sponsors also include PNC, King & Spalding and Cresa. 
Strickland Brothers 10 Minute Oil Change was established in Winston-Salem in 2016 and currently has franchise locations nationwide.