Salem College is ranked the #1 Liberal Arts College in the nation for Social Mobility
Local higher education institutions stand out for top performance and social mobility in the 2022 – 2023 Best Colleges rankings released today by U.S. News & World Report.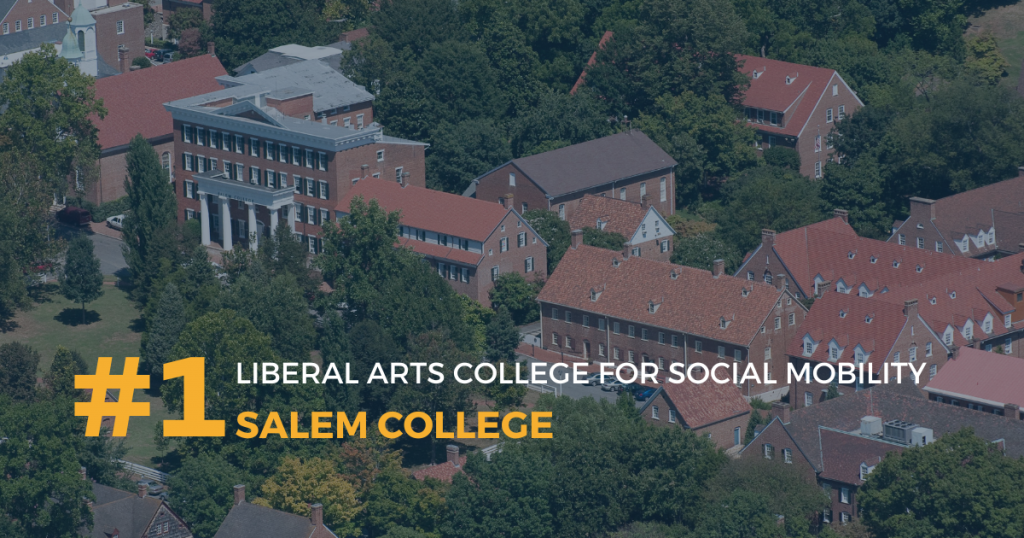 Salem College ranks #1 among all National Liberal Arts Colleges in America as a Top Performer on Social Mobility. This social mobility ranking measures the extent to which schools enroll and successfully graduate students who received Pell grants.
"We are extremely honored by Salem College's top national ranking for social mobility, which demonstrates our long-standing commitment to make educational opportunities and success accessible and affordable for all students," Salem Academy and College President Summer J. McGee, Ph.D. said.
In addition to Salem College, other local colleges also received notable accolades in this year's rankings:
2022-2023 US News and World Report College Rankings
#1 Liberal Arts College for Social Mobility: Salem College
#2 Liberal Arts College in North Carolina: Salem College
#18 National University for Social Mobility: Winston-Salem State University
#29 Best National University: Wake Forest University
#23 Best Value School: Wake Forest University