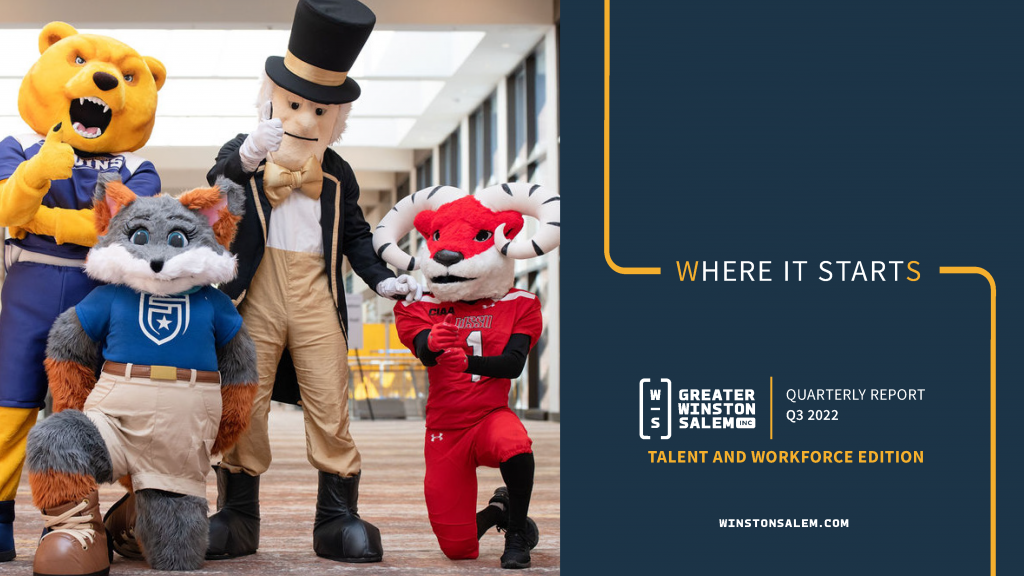 Our Q3 Report features a special focus on Talent and Workforce. This quarter has brought momentum in growing our talent pipeline, with new efforts in educational initiatives and talent attraction outreach that has reached millions.
A combined approach to developing the workforce – cultivating local talent and sharing our message with talent looking to locate here – gives us the right mix to grow.
Cultivating Talent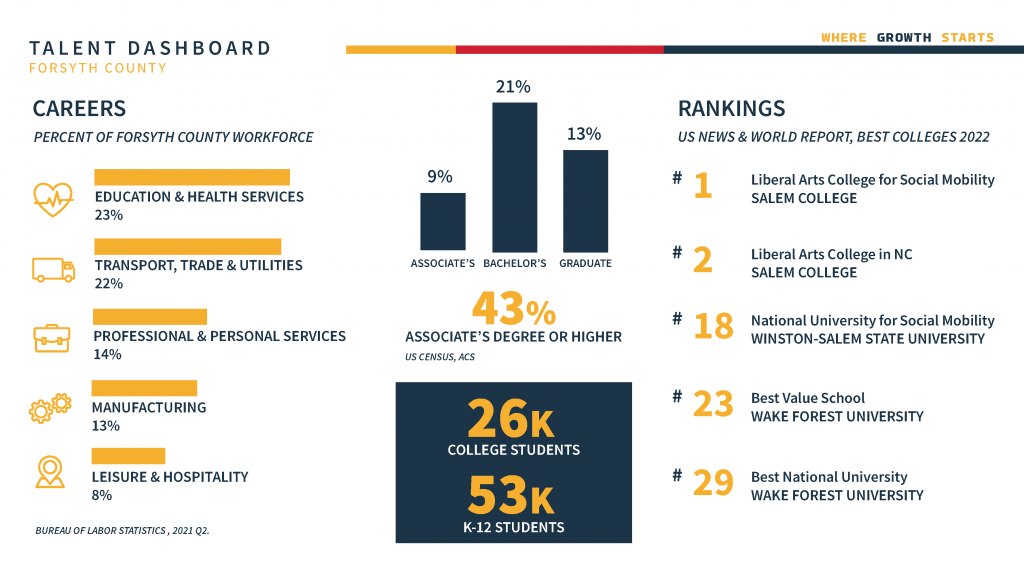 Winston-Salem's education ecosystem serves nearly 80,000 students every year. This results in 43% of our workforce having an associate's degree or higher. Our largest workforce clusters include healthcare and education, logistics, and manufacturing.
Attracting Talent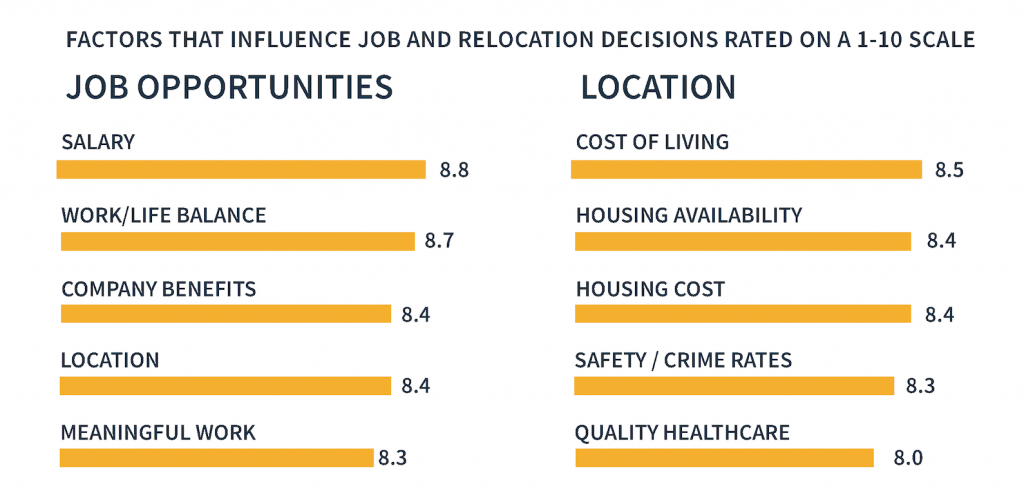 Winston-Salem and Forsyth County are well-positioned to attract an influx of talent that will contribute to our growing community, which is expected to grow by 119,000 in the next ten years.
Research by DCI sheds light on the top factors that talent considers when making a career or location change. These are the perspectives of 1,000 people across the US who have recently relocated.
Related Links