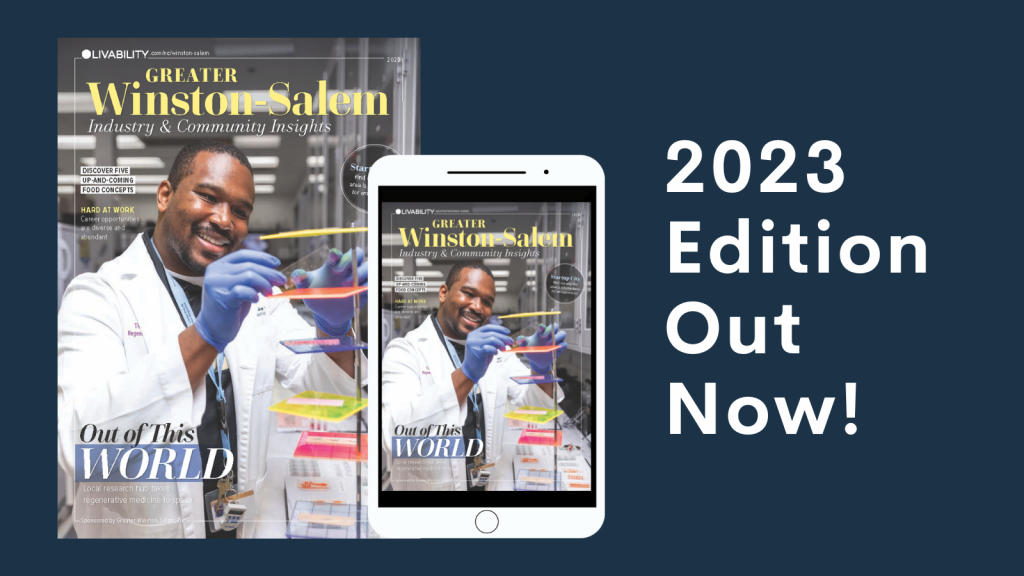 Greater Winston-Salem Industry & Community Insights, our annual print and digital publication, is out now for 2023! This community and business resource encourages business investment, talent recruitment, and relocation while promoting our region's quality of life.
We work with Livability Media to produce a high-quality print magazine, a user-friendly digital magazine and engaging content on Livability.com — all promoting our favorable business climate,culture of innovation, and local businesses.
Highlights in the 2023 edition include a look at new developments in regenerative medicine in the Innovation Quarter, the growth of startups in the entrepreneurial ecosystem, education programs that help local students become career-ready, and much more. You'll also find the newest updates on local shops and restaurants, arts and entertainment, and outdoor destinations that fuel Winston-Salem's vibrant lifestyle.
Use this resource to explore and share the many success stories of Winston-Salem!