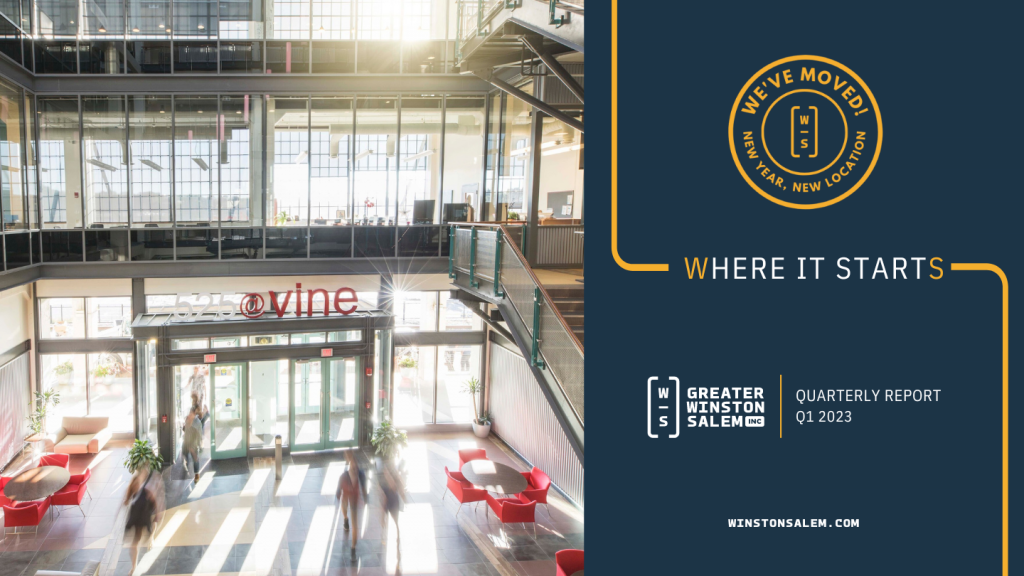 Our first quarterly report of 2023 highlights the start of an exciting year – capped off by our move to the Innovation Quarter. Along with investments in economic growth and startups, new talent and workforce initiatives, and more, this quarter signifies a strong start to 2023. Access all of the insights of the first quarter as we benchmark milestones, community growth, and progress toward our 2030 Vision.
Quarterly Insights:
Expansion announcement: Tex-Tech Industries invests $41.7M
Project pipeline: 74 active projects
WSPR Fund expands startup portfolio
ASPIRE enhances career-readiness
Our team welcomes Isaac Perry and JT Warren
Cathy Pace, President and CEO of Allegacy Federal Credit Union, appointed as Board Chair
We invite you to read the full report and share it with your network as we measure and monitor economic and workforce progress for the community!

Related Links