Wake Forest University will explore redeveloping University-owned property, east of the Reynolda Campus adjacent to Allegacy Stadium, Couch Ballpark, and the Lawrence Joel Veterans Memorial Coliseum.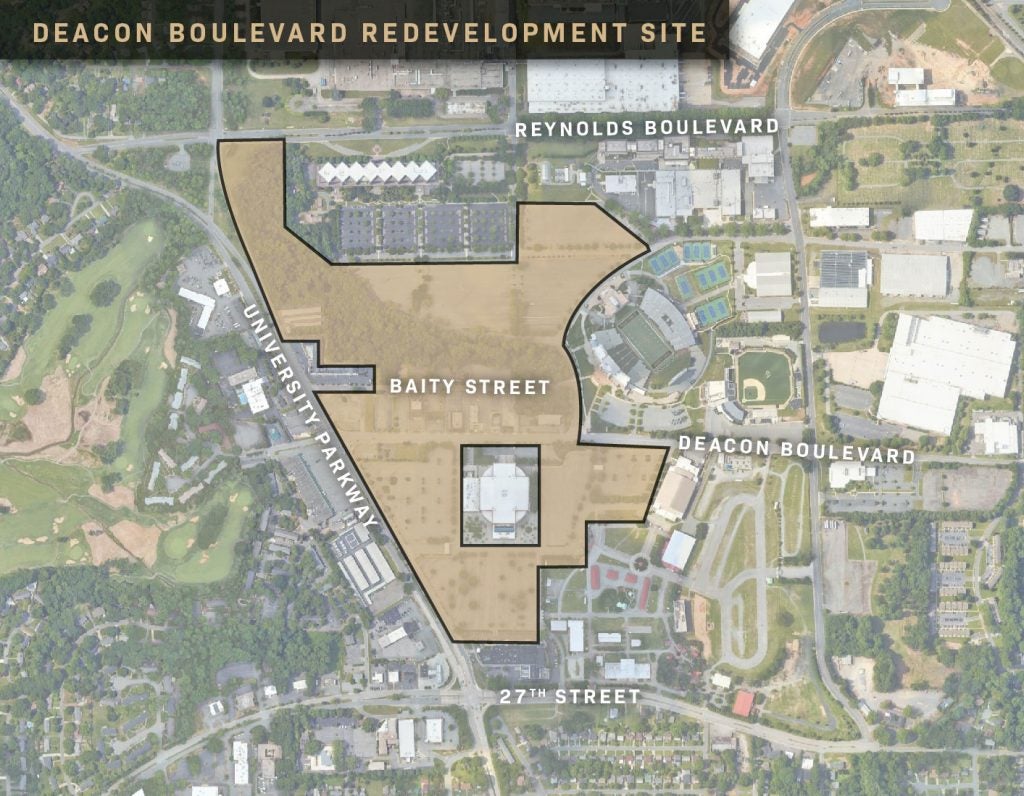 The University selected Atlanta-based Carter with Winston-Salem-based Front Street Capital to collaborate on possibilities in the area. Wake Forest and Carter/Front Street are collaborating with the City of Winston-Salem to develop an initial transformative vision for a lively mixed-use development with the goals of stimulating economic activity and reinforcing Winston-Salem's position as a leading tourism, sports, and entertainment destination. The team is evaluating the addition of new retail, restaurant, experiential, and residential uses that will benefit residents, students, and visitors alike.
The site being evaluated for redevelopment is bordered by Deacon Boulevard, University Parkway, the Winston-Salem Fairgrounds and the Allegacy Stadium sports complex.
Carter is a leading national real estate development and investment firm headquartered in Atlanta, Georgia. The company has considerable mixed-use development experience, having delivered The Banks in Cincinnati, Ohio, and City Springs in Sandy Springs, Georgia, and is currently under development on Summerhill, the 80-acre redevelopment of the area including Turner Field, the former home of the Atlanta Braves and new epicenter of Georgia State University athletics.
For the project, Carter is partnering with Front Street Capital, a Winston-Salem-based development, asset management, and private equity real estate company. Front Street Capital recently delivered Bailey South, an adaptive reuse, mixed-use project in Winston-Salem's central business district.