The Winston-Salem Partners Roundtable, an angel investment fund that offers capital to early-stage growing companies in Winston-Salem and Forsyth County, has made an investment in the local startup STEMZ.
STEMZ is a logistics & tech-focused company working to build consistent and convenient distribution systems for US-grown flowers. The company works to streamline the process of bringing fresh local flowers to consumers by partnering with farmers and floral creatives. The company was founded in 2019 by Amy Dunlap and Claire Parrish.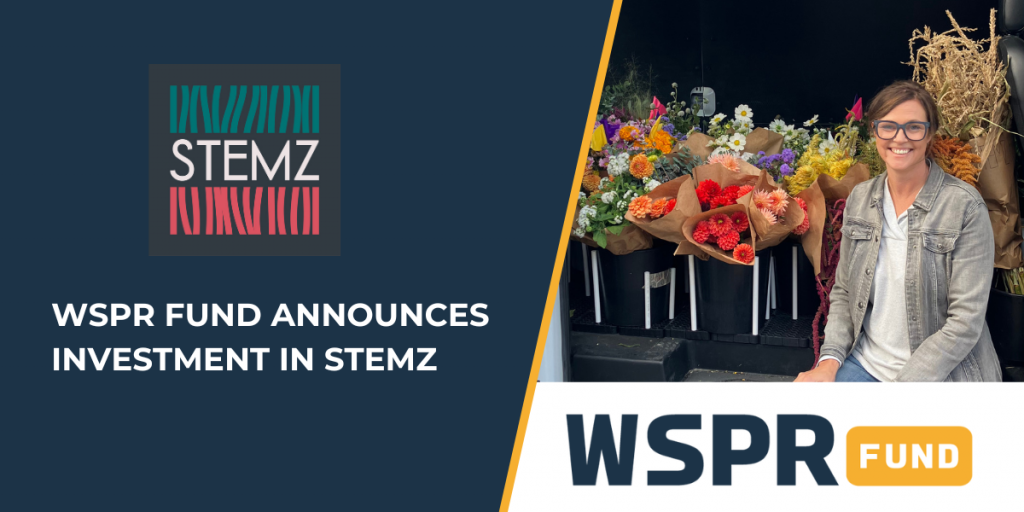 "At STEMZ, we're excited that the WSPR Fund is investing in our efforts to revitalize the US flower industry by integrating technology and distribution. With 80% of the US floral market being imported, and 65%+ of US consumers wanting to purchase local flowers, there is a huge opportunity to create a robust market. As Winston-Salem has a history rich in agriculture and innovation, STEMZ looks forward to continuing this heritage with partners like WSPR," says Amy Dunlap, STEMZ CEO and Co-Founder.
The WSPR Fund has over 70 accredited investors in the group. Individual investors can choose which startups they support after the companies are vetted and invited to pitch to the group.
"We aim to provide wraparound support in addition to funding," says Steve Lineberger, general partner of the WSPR Fund. "We have members with a wide range of industry expertise that can help guide portfolio companies through their stages of growth."
The WSPR Fund is facilitated by Greater Winston-Salem, Inc. as part of the organization's efforts to advance the entrepreneurial ecosystem in Winston-Salem and Forsyth County.
Mark Owens, President and CEO of Greater Winston-Salem, Inc. says "we are excited to see another great WSPR investment in a scaling startup company here in our entrepreneurial ecosystem. Their innovative approach to sourcing local flowers to consumers helps solve a big logistics problem. The method is proving to work, and can easily be scalable to other regions, generating a lot of potential growth in the future."
Since launching in July 2021, the WSPR Fund has invested more than $2 million in local startups. The companies funded to-date are BEAM Dynamics, DHN Solutions, Jenni Earle, KeraVet Bio, Nvolve, Smoodi, Village Juice and Kitchen, and STEMZ.
The WSPR Fund accepts applications from early-stage companies seeking funding on an ongoing basis. To be considered for funding, companies must be currently located in or willing to locate in Winston-Salem and Forsyth County.
Related Links