Tex-Tech Industries, a producer of innovative, high-performance materials for space, aerospace, defense and advanced industrial markets, broke ground on a new 170,000 square foot facility in Winston-Salem on September 22nd. The new facility, an extension of Salem Business Park, will be located at 572 Cassell Street and will serve as the primary manufacturing site for the Tex-Tech Engineered Composites division. TexTech's expansion was announced in March.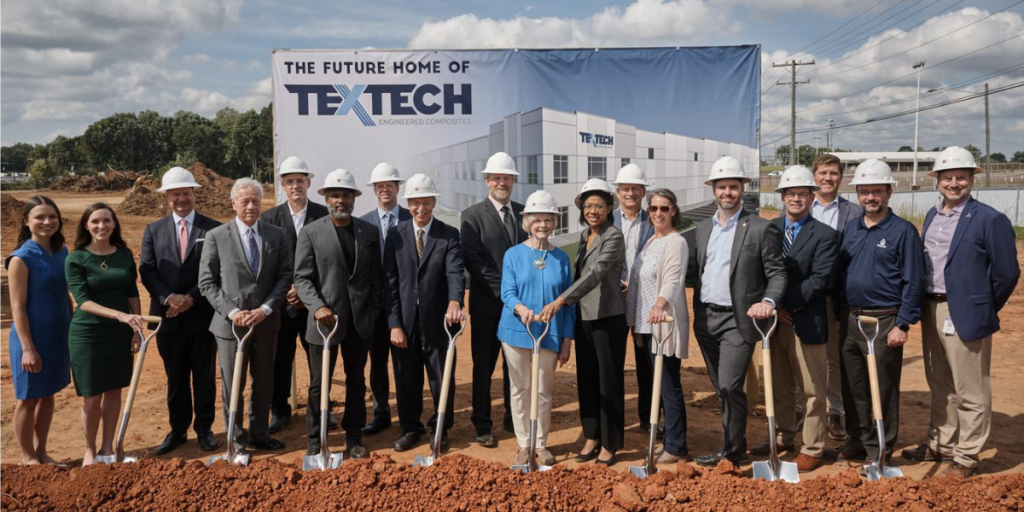 The more than $40 million investment at the new site will double Tex-Tech's current manufacturing capacity for producing highly technical composite materials and parts for demanding defense and space applications. Employment opportunities at the new site include engineers, managers, technicians, operators and sales personnel.
"We explored numerous locations throughout the United States to build our new manufacturing campus. The Triad area of North Carolina has some of the best and brightest talent of anywhere in the country. We wanted to take advantage of that essential resource due to the critical nature of the products that we make," stated Scott Burkhart, Tex-Tech President and CEO. 
Tex-Tech has expanded its presence over the past decade in Forsyth County, with global headquarters, multiple manufacturing sites, a distribution center and their research and development center all located in nearby Kernersville. In addition, they have manufacturing locations in Maine, California, South Carolina and the United Kingdom.
Related Links