Triad Stage, the region's largest not-for-profit professional theater, has unveiled its 2019-2020 Season. For its 19th Season, Triad Stage will feature five locally-produced professional MainStage productions in Greensboro from September through May, and in December the theater will produce two holiday shows: It's a Wonderful Life: A Live Radio Play in Greensboro, and the 7th annual production of A Christmas Carol in Winston-Salem.
The MainStage season will open at The Pyrle Theater in downtown Greensboro with Edward Albee's towering classic Who's Afraid of Virginia Woolf by Edward Albee. Next up the company will present Bram Stoker's chilling thriller Dracula. Triad Stage returns to Hawboro for an experiment in democracy with the World Premiere 2 Wolves and a Lamb by Preston Lane. A timeless love story is reexamined in Kate Hamill's irreverent adaptation of Jane Austen's Pride and Prejudice. The season will conclude with the intimate and soulful musical Lady Day at Emerson's Bar and Grill by Lanie Robinson.
"From classic American dramas to a new play that casts the audience as main characters, our 19th season has an abundance of the bold, daring work Triad Stage does best," said Triad Stage Producing Artistic Director Preston Lane. "This is a season of seven distinct and incomparable stories, all connected by their unique ability to grab and hold the attention of the audience. Above all, this is a season of remarkable characters."
Triad Stage will celebrate the holiday season in Greensboro with It's a Wonderful Life: A Live Radio Play, an adaptation of the seasonal holiday classic. The company will also return to Winston-Salem with the 7th anniversary production of Charles Dickens' A Christmas Carol, adapted by Preston Lane, at Hanesbrands Theatre.
For the 2019-2020 Season, Triad Stage will offer a 5-Play Greensboro Pass for The Pyrle Theater starting at $80. All Season Passes come with the option of adding discounted holiday tickets to It's a Wonderful Life or A Christmas Carol. Season Passes renewals are underway, and new passes will go on sale in the spring. Single tickets will go on sale July 15, 2019.
To purchase Season Passes or for information about the upcoming season, call the Triad Stage Box Office at 336.272.0160, or view the season preview online.
SEASON NINETEEN AT TRIAD STAGE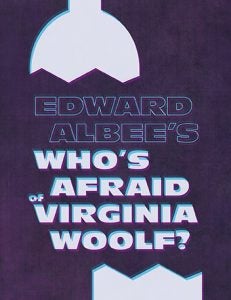 WHO'S AFRAID OF VIRGINIA WOOLF
by Edward Albee
September 8 – 29, 2019 at The Pyrle Theater in Greensboro
Come to the party, but don't play the drinking games. The lights are on late at George and Martha's, as two couples in a quiet college town turn a nightcap into an all-out, all-night fight. Peek through their windows and uncover the devastating truth behind the illusions.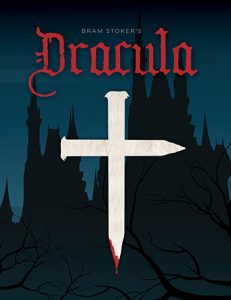 DRACULA
by Bram Stoker
October 20 – November 10, 2019 at The Pyrle Theater in Greensboro
Bring the garlic and a silver stake, but leave your disbelief at home. A bloodsucking stranger appears in London and has citizens locking their doors and praying for dawn. Join the fight against the darkness that strikes even the purest of hearts.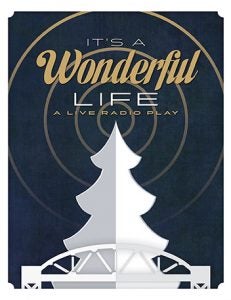 IT'S A WONDERFUL LIFE: A LIVE RADIO PLAY
adapted by Joe Landry
December at The Pyrle Theater in Greensboro
Help an angel earn his wings. A 1940's live radio broadcast re-imagines the classic story of George Bailey, a man ready to throw it all away before a stranger comes to show him how important he is. Be reminded that we all have a place and celebrate how wonderful life is for the holidays.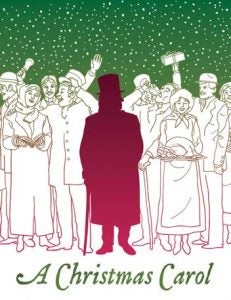 A CHRISTMAS CAROL
by Charles Dickens, adapted by Preston Lane
December at Hanesbrands Theatre in Winston-Salem
Celebrate the season. Scrooge and the Spirits are headed back for a holiday ghost story of hope and redemption. One night changes everything as the shadows of his past give Ebenezer one last chance for a future. Thrill to the chills and give in to the joy of A Christmas Carol.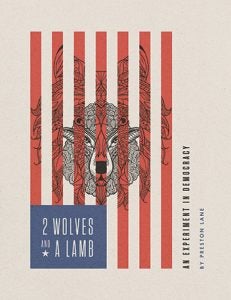 2 WOLVES AND A LAMB
by Preston Lane
February 2 – 23, 2020 at The Pyrle Theater in Greensboro
Let your voice be heard. The local elections in Hawboro, NC pit old friends against each other, and special interests rule. There are no bystanders here. Immerse yourself in the rush of the campaign and become a participant as you vote in the election and decide the end of the story.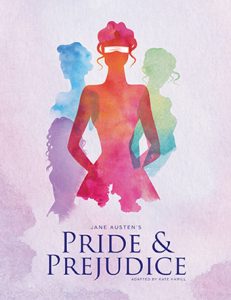 PRIDE & PREJUDICE
by Kate Hamill, based on the novel by Jane Austen
March 22 – April 12, 2020 at The Pyrle Theater in Greensboro
Shake off the mothballs, this isn't your grandmother's Jane Austen. In a world of ball gowns and palatial estates, Mrs. Bennett schemes to find suitable husbands for her daughters, but Elizabeth isn't so sure – at least not when it comes to the impossible Mr. Darcy. Dance into a world of mixed-up lovers in this irreverent adaptation of the classic romance.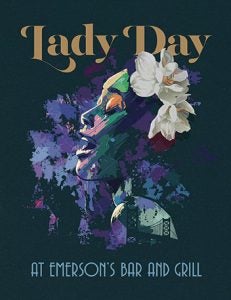 LADY DAY AT EMERSON'S BAR & GRILL
by Lanie Robinson
May 3 – 24, 2020 at The Pyrle Theater in Greensboro
Come on down to Emerson's. In a low rent South Philly bar, a legend prepares to perform. It's 1959 and Billie Holiday is taking the stage for almost last time, intimately sharing her loves and losses just with you. Give yourself over and be swept away by the singer and the song.